Minister vows 'tougher guidelines' after schoolgirl strip-searched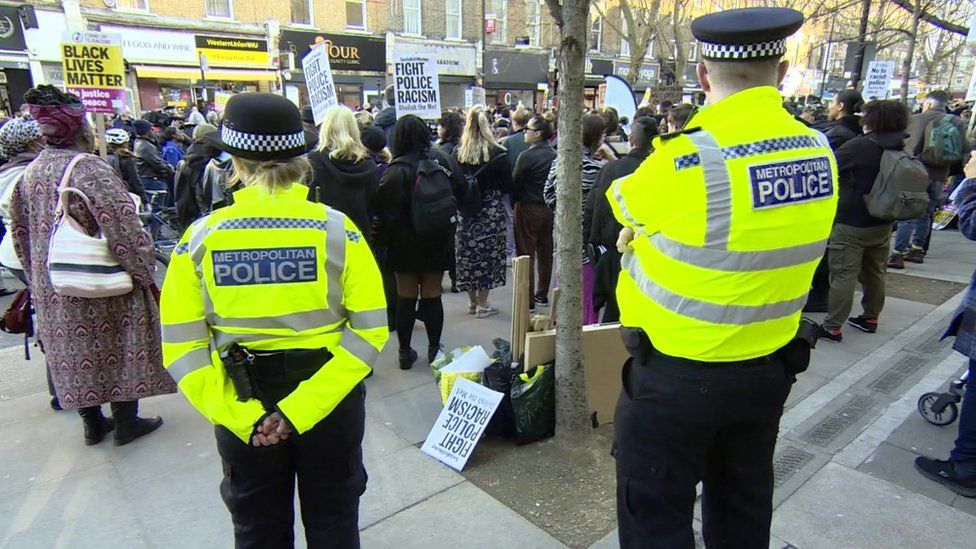 Much tougher guidelines will be introduced in response to the "hugely distressing" strip-searching of a black schoolgirl referred to as Child Q, the education secretary has said.
The 15-year-old was wrongly suspected by teachers of carrying cannabis.
A safeguarding report found racism was "likely" to have been a factor in the search of the girl.
Protests erupted after it emerged the teenager was searched by two female Metropolitan Police officers at a school in Hackney in 2020, without another adult present and in the knowledge that she was menstruating.
Mr Zahawi said: "It's appalling, what happened. I'm reviewing what our guidelines, our policies, are on this. No child should have been exposed to that sort of trauma.
"The parents weren't even contacted, which I find hugely distressing, which is why I've asked my team to review the policy on this, and I will be saying more about this very soon."
He did not say whether he thought racism was a factor, adding: "I don't know because I don't know what drove those police officers.
"You don't have to have a child to be shocked that a child is allowed to be strip-searched in an environment which is meant to be a protective environment - school is a protective environment for children - hence why I have asked my team to make sure that we review the policies, and I will be saying more, but I will certainly be looking at putting out much tougher guidelines on this."
Meanwhile, a government adviser has also condemned the incident, saying it should "horrify us all".
Nimco Ali, an adviser on violence against women and girls to the Home Office, said the UK should not tolerate minors being strip-searched.
The school's governing board said the school "was not aware that a strip-search was taking place".
It has apologised to the girl and her family, who are suing the east London school and the Met Police over the incident.
Ms Ali, chief executive of the Five Foundation which works to end the practice of female genital mutilation, said: "It's something that should horrify us all.
"This country is one of the most tolerant countries in Europe but is there more for us to do? Yes, there is.
"Ultimately, we have to talk about the Metropolitan Police and institutional racism."
Her comments came after Met Police data showed five children are strip-searched every day on average by the force.
The figures, first reported by LBC, showed that out of 5,279 children searched after an arrest in the past three years, 3,939 - about 75% - were from ethnically diverse backgrounds.
The data did not cover children who were not arrested but still strip-searched - like Child Q - so it was likely the number was even higher.
Weyman Bennett, co-coordinator of the Stand Up to Racism campaign group, called for "urgent change" in light of the "shocking" data.
A spokesperson for the Met Police said it "understood" strip-searches could have "a significant and lasting impact on someone".
"Every search must be lawful, proportionate and necessary and carried out with respect, dignity and empathy," the spokesperson said.
The force added there were "occasions when it is very necessary" to strip-search minors, for example "to prevent harm to children who may be exploited by gangs, County Lines and drug dealers".
Related Internet Links
The BBC is not responsible for the content of external sites.