National Sports Centre in Crystal Palace to get renovation funds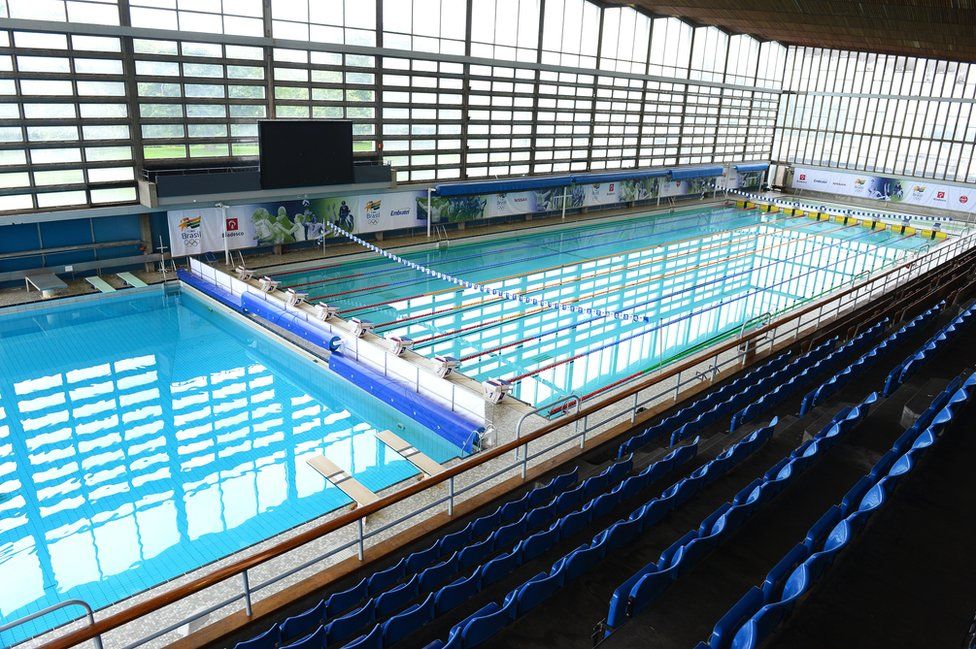 The National Sports Centre will be allocated money for a "comprehensive renovation", the mayor's draft budget is expected to show.
The Olympic swimming pool and a diving pool, in Crystal Palace, south London, have been closed since March 2020.
Funding figures and a timeline for repairs have not been announced for the venue, which first opened in 1964.
The mayor's spokesperson said: "Sadiq completely appreciates the frustration of all those who love using the pools."
The spokesperson added: "He has asked his team to urgently contract a firm to plan and carry out the necessary renovation works, with the goal of maximising the time the pools are available for use.
"The National Sports Centre is a hugely important sporting and community facility for the capital and this decision will secure its future for decades to come."
Related Internet Links
The BBC is not responsible for the content of external sites.