Muppets creator Jim Henson's Hampstead home given blue plaque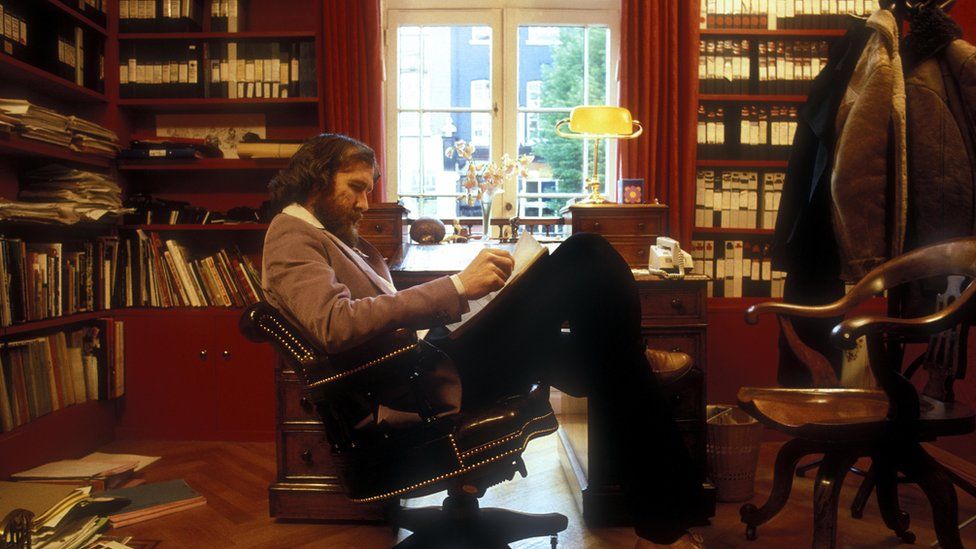 A blue plaque has been installed at the former home of the Muppets creator Jim Henson.
Henson, who died in 1990 aged 53 from septic shock, lived on Downshire Hill in Hampstead, north London, from 1979.
English Heritage has unveiled the plaque ahead of what would have been the puppeteer's 85th birthday.
His son Brian said: "It's an honour to have his British home recognised with a blue plaque, knowing that he so admired and respected the talent in London."
"My father moved to London to make The Muppet Show, and then chose to stay because he was so impressed by the UK's many gifted artists and performers," he added.
The Muppet Show, starring Kermit the Frog and Miss Piggy, was a huge hit in the 1970s and 1980s.
Guest hosts included Steve Martin, Spike Milligan, Debbie Harry and Johnny Cash.
Earlier this year, Disney added a content warning to 18 episodes of The Muppet Show over what it described as "negative depictions and/or mistreatment of people or cultures".
Related Internet Links
The BBC is not responsible for the content of external sites.