Enid Blyton: English Heritage has no plans to remove plaque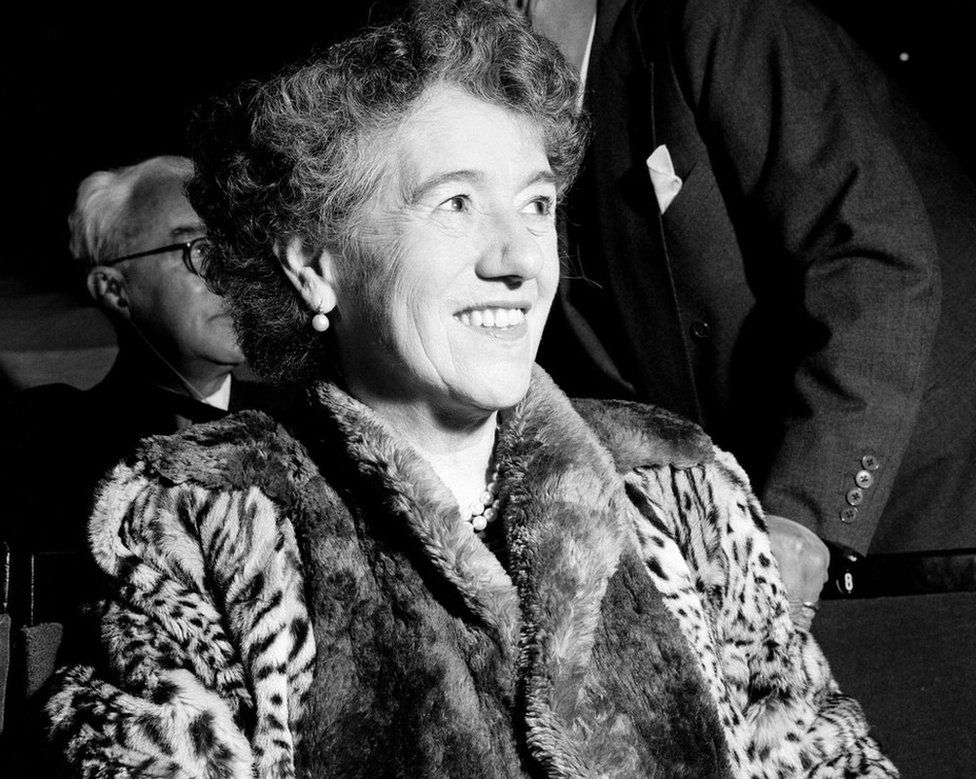 There are "no plans" to remove a blue plaque for children's author Enid Blyton, despite English Heritage saying her work is racist and xenophobic.
The plaque outside her former home in south-west London was installed in 1997, 29 years after her death aged 71.
A freshly updated online description notes one of her characters, Sambo, "is only accepted by his owner" once his black face is washed "clean by rain".
English Heritage says it is trying to "better reflect today's values".
The revised article on its website and app noted that Blyton's work had been criticised during her lifetime and after, "for its racism, xenophobia and lack of literary merit".
It also claimed the writer was rejected by the Royal Mint for commemoration on a 50p coin because she was "a racist, sexist homophobe and not a very well-regarded writer".
English Heritage is making updates to its online entries about blue-plaque recipients "to provide a fuller picture of each person's life, including aspects that people may find troubling", a statement from the organisation said.
The plaque for The Jungle Book author is at 43 Villiers St in Charing Cross, central London, where he lived between 1889 and 1891.
Re Enid Blyton - racism, yes, xenophobia, yes, but "lack of literary merit" about books that have sold 600 million copies just sounds weirdly snooty.

— David Baddiel (@Baddiel) June 17, 2021
English Heritage's online entry about Blyton was first updated in July last year, after which the organisation tweeted a defence of it.
"Our 1997 blue plaque to Enid Blyton is back in the news along with our online bio of the children's author, whose books are loved by many," it said on Thursday. "We can fit about 19 words on each plaque.
"Our website provides a fuller picture of the person's life, including any uncomfortable aspects. We have no plans whatsoever to remove any of our blue plaques."
Blyton was reviled by some senior managers at the BBC, who effectively banned her work between the 1930s and 1950s.
Related Internet Links
The BBC is not responsible for the content of external sites.