Angela Best: Last victim of killer 'probably' could have been saved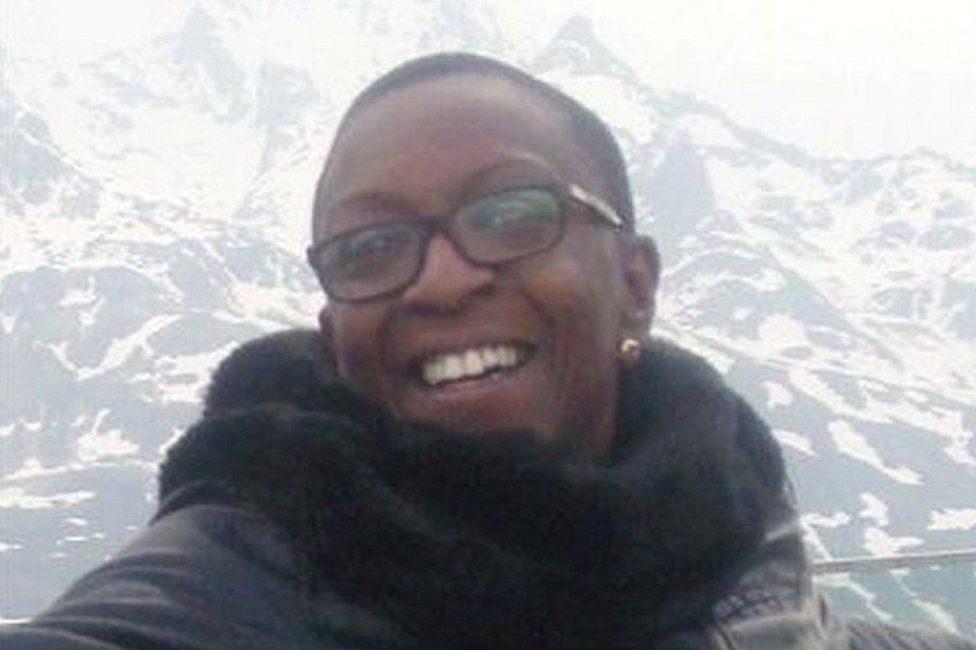 A woman who was murdered by a man who had previously killed two other partners would "probably" be alive if authorities had investigated their relationship, a coroner has found.
Theodore Johnson, 67, strangled ex-girlfriend Angela Best in 2016.
St Pancras Coroner's Court heard they had been together for 20 years but nobody who was monitoring him suspected he was in a relationship.
Coroner Mary Hassell concluded Ms Best had been unlawfully killed.
The victim's family said they "can never recover from what we have gone through following the brutal murder".
Johnson beat his former partner with a claw hammer and strangled her with a dressing gown cord after she went to his Islington flat to help him with a passport application on 15 December 2016.
They had been in a relationship for 20 years before Ms Best met somebody else.
Johnson, who is currently serving a minimum of 30 years in prison for her murder, had two manslaughter convictions for killing former partners.
He served three years in prison for the manslaughter of his first wife in 1981 and was held in a secure hospital after killing another long-term partner in 1992.
At the conclusion of the inquest into Ms Best's death, Ms Hassell said Johnson had lied to those responsible for supervising him in the community, saying he repeatedly told them "he was not in a relationship and wasn't interested in being in one".
The coroner said those responsible "were almost entirely dependent on his own self-reporting of any relationship", and "no person or organisation had any role, responsibility or power to investigate whether he was".
"Monitoring only involved asking him and, when he lied about it, that's as far as monitoring went. It required investigation," she concluded.
Ms Hassell added she would would be would writing a Prevention of Future Deaths report to the Ministry of Justice about the case.
Addressing Ms Best's family, the coroner said: "If the authorities had known of this relationship, probably there would have been a different outcome - probably."
Speaking at the start of the inquest, her family said they would "never recover from what we have gone through following the brutal murder of our beautiful, beloved and treasured Angela".
They added finding out "basic steps were not taken to protect women from this twice convicted killer... to know that is why Angela is not here, that she had no chance and no choice: this deep trauma and indescribable pain will remain with our family for the rest of our lives".
Sarah Ricca, the family's solicitor, said it was "only through the struggle for justice waged by families like Angela's, often at great personal cost, that real change can come about".
Related Internet Links
The BBC is not responsible for the content of external sites.