Kensington Olympia: Stage set for London's biggest theatre since 1976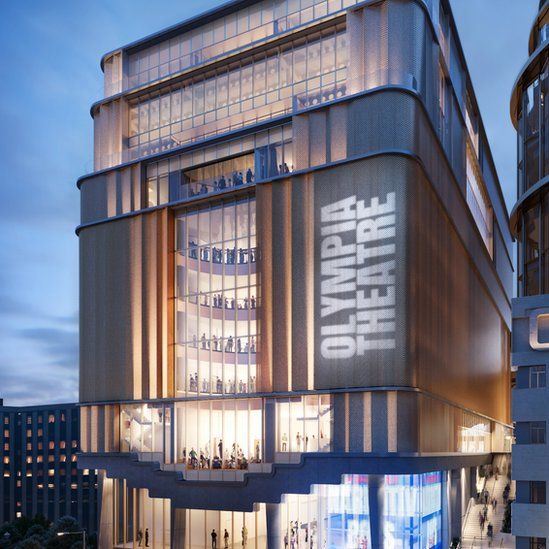 Plans have been announced for the construction of the biggest theatre in London for 45 years.
The 1,575-seat Olympia will form part of a redevelopment of the same name in Kensington.
It follows a £100m deal between theatre operator Trafalgar Entertainment and the site owners of Kensington Olympia in west London.
If plans are approved, the Olympia theatre is scheduled to open in 2025 and Trafalgar Entertainment would have a lease for 35 years.
Trafalgar co-founder Sir Howard Panter said it would be "something of international stature as the UK emerges into the new era".
He added: "We hope that a bit like our neighbour just down the road, the Royal Albert Hall, it will become an iconic, marvellous cultural building in its own right.
The announcement preceded Monday's scheduled reopening of many theatres with socially-distanced audiences for the first time this year, having been closed down because of the coronavirus pandemic.