Arthur Beale: Sailing goods business closes shop after 500 years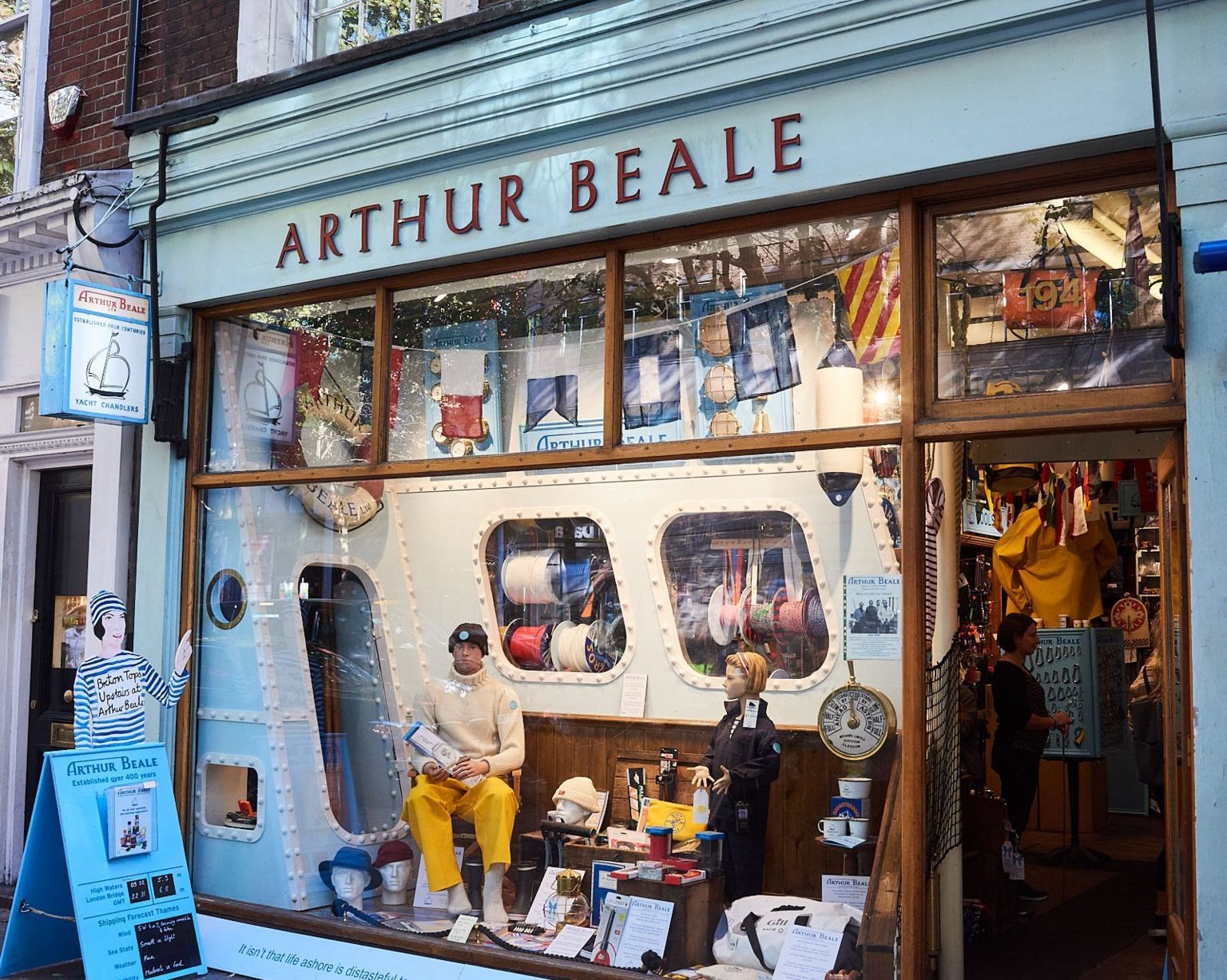 As many shops reopen due to the easing of lockdown, one of London's oldest and perhaps quirkiest businesses will close its store for good next month.
Arthur Beale in London's West End, a company formed as John Buckinghams 500 years ago, supplies goods and equipment to sailors and adventurers.
The current shop provided ropes to Tenzing Norgay and Eric Shipton for their first Everest expedition in 1935.
High rent and the pandemic are to blame for the doors being shut on 24 June.
News of the imminent closure prompted comments on social media.
A few weeks ago, there were a couple of popular tweets declaring that the "mad umbrella shop" and "mad sailor shop" in London had survived the pandemic.

It is with regret that I report that the "mad sailor shop", Arthur Beale's, is closing, one of the oldest shops in London. pic.twitter.com/LY5PvjZAhz

— dan barker (@danbarker) May 11, 2021
"We are going to be homeless but the amount of people coming through the shop door and the cost of maintaining it just wasn't working," said co-owner Hugh Taylor.
"They might not have even bought much but over the years, but they've enjoyed walking past these magnificent windows," he added.
"People are really mourning our closure. They are genuinely sad that it's closing."
The shop was first opened as John Buckinghams around 1500 in the St Giles area of the city at 12 Middle Row, then later moved to 33 Broad Street, now Shaftesbury Avenue.
In the 16th Century, large numbers of flax plants were grown in fields in that part of London, which were used to manufacture boat sails and rope.
"The shop started off life as a rope maker, so all the materials had to be as close as possible to where the rope was being made," said Mr Taylor.
"A lot of people think it's bizarre that there's a yacht chandler in London but 500 years ago the Thames was pretty important from a nautical perspective and all the Everest explorers would come to the shop in London for their supplies," he added.
It was in 1890 that Arthur Beale joined the company as an office boy and the shop was re-named after him in the early 1900s.
Arthur Beale is one of a handful of unusual shops across the capital, many of which have managed to survive the pandemic despite economic challenges.
James Smith and Sons has been selling umbrellas on New Oxford Street since 1830. The shop remains open, but staff there say it has only just survived the pandemic.
Hatchards in Piccadilly, which was founded in the 18th Century, claims to be the oldest bookshop in the United Kingdom.
General manager Francis Cleverdon said lockdown had been a challenge, but the government's furlough scheme meant they could keep all their staff.
"It has been difficult, but it also allowed us to build up our online presence. In some ways we are now stronger than before the pandemic," Mr Cleverdon said.
"We are very reliant on hotels and theatres to get people coming to the West End, but we are very much staying open."
Although Arthur Beale will close next month, Mr Taylor said the company will be opening a warehouse outside London and become an e-commerce business
"Our hope and aspiration is that we will be home for Christmas in a pop-up, and then one day in the future, we hope to return to London."