Croydon Council: Tenants had to live with mould and leaks for years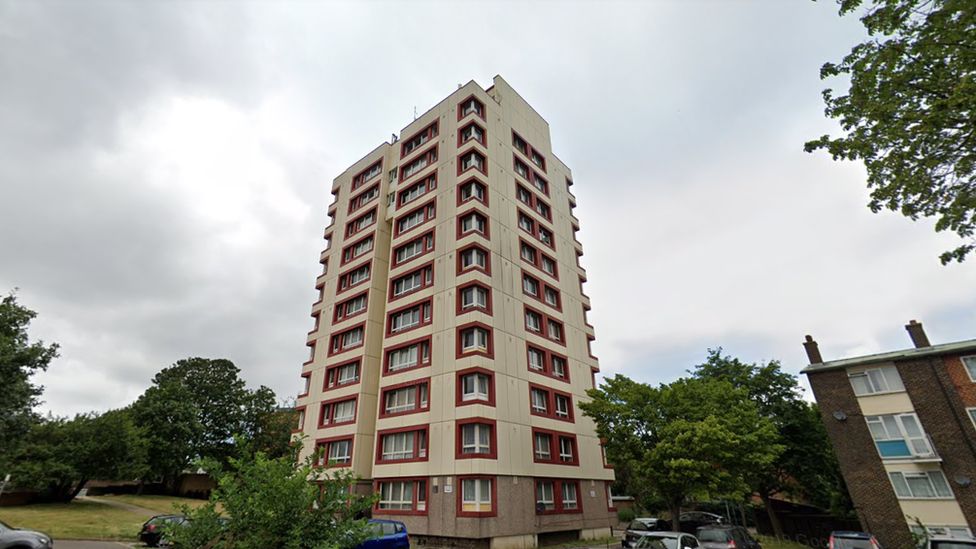 A London council has been accused of incompetence and failing to keep its tenants safe after residents in a block of flats were forced to live with mould and leaks for several years.
Poor management and staffing issues at Croydon Council saw the health of people in the Regina Road block put at risk, an independent report says.
Similar issues are likely to be found in other buildings, the report adds.
The council says it "fully accepts" the findings.
Ark Consultancy was commissioned to conduct an investigation after an ITV news report highlighted the living conditions being endured by residents in the South Norwood flats.
Council 'failed in duty of care'
The report says that residents in four properties alerted the authority to leaks, but their concerns were "left unresolved" for four years.
Tenants in two of the flats were forced to live in one room at times because of damp and mould.
Council staff "failed in their duty of care to manage risks and keep tenants safe," the report says.
There were also problems with the electricity supply to at least two flats and a "buzz or tingle" was reported by one tenant when using the light switch in their kitchen while an inspector was present.
More blocks may have same issues
A "range of issues" in the council's repairs, asset and tenancy management teams, and among its contractors, meant the authority failed to "deliver even basic core housing services", according to the report.
Ark recommends Croydon Council should survey a further 26 blocks of flats, which it says are likely to have similar problems.
It also calls on the authority to re-train its staff, improve its performance management and complaints procedure and address a skills shortage.
Council leader Hamida Ali said: "We fully accept the report's findings, and although we have taken urgent steps to address immediate issues highlighted at Regina Road, it is clear we must do much more to improve things for all our residents."
She said the council was starting an "improvement programme that will transform housing services across the board so that they are fit for purpose" and will give tenants a "much greater say and involvement in how their housing services are run".
Related Internet Links
The BBC is not responsible for the content of external sites.