Ilford worshippers pelted with eggs in 'Islamophobic' attack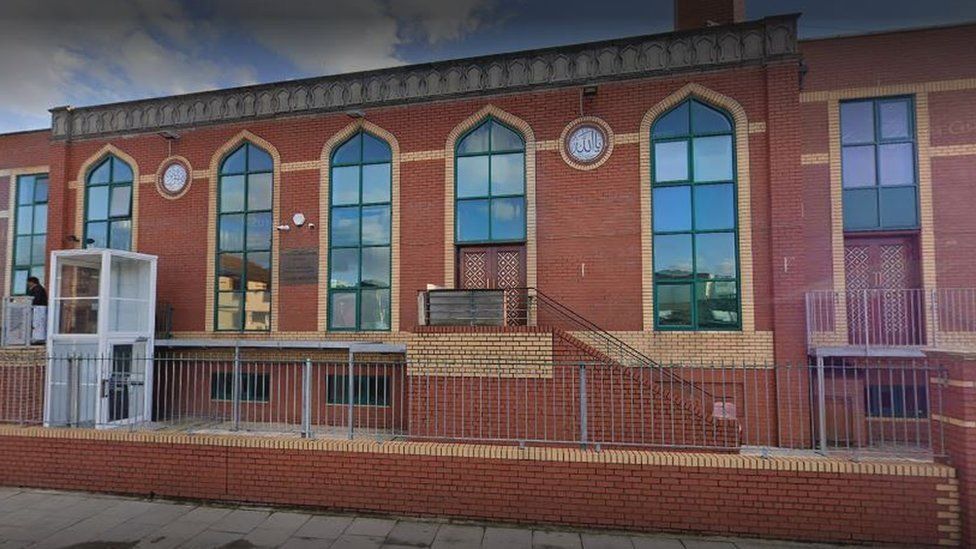 Worshippers were pelted with eggs outside an east London mosque in a "truly appalling" attack, police said.
Five people were hit with eggs outside the Ilford Islamic Centre in Albert Road, Ilford, around 23:00 BST on Tuesday.
MP for Ilford South Sam Tarry tweeted he was "shocked and saddened" by the "Islamophobic attack".
The attack comes as worshippers mark Ramadan. Police are investigating the incident, the Met said.
Ilford Islamic Centre director and secretary Ahmad Nawaz said nobody was injured in the "unnerving" attack on the worshippers who were leaving prayers at the mosque.
He said: "It came as a bit of a surprise. We didn't expect this during Covid.
"We take it on the chin. We are always fearful of something like this. This sentiment exists. "
He added: "I'm very mindful of the potential of something to happen, but as a community we will confront it."
Mr Tarry said: "These disgraceful acts of violence and hatred have no place in Ilford, and I hope that the perpetrators face justice as soon as possible."
No arrests have yet been made but patrols have been stepped up in the area, police added.
Det Ch Supt Stephen Clayman said: "This attack on worshippers at the Albert Road mosque is truly appalling and impacts on not only those who were present at the time, but our whole community.
"The council and police are working together to investigate this crime and support residents in the area. We will be closely monitoring the situation.
"There is a strong sense of community spirit in our borough, and such incidents will not be tolerated."
Related Internet Links
The BBC is not responsible for the content of external sites.