Covid-19: Hounslow to get surge testing after variant found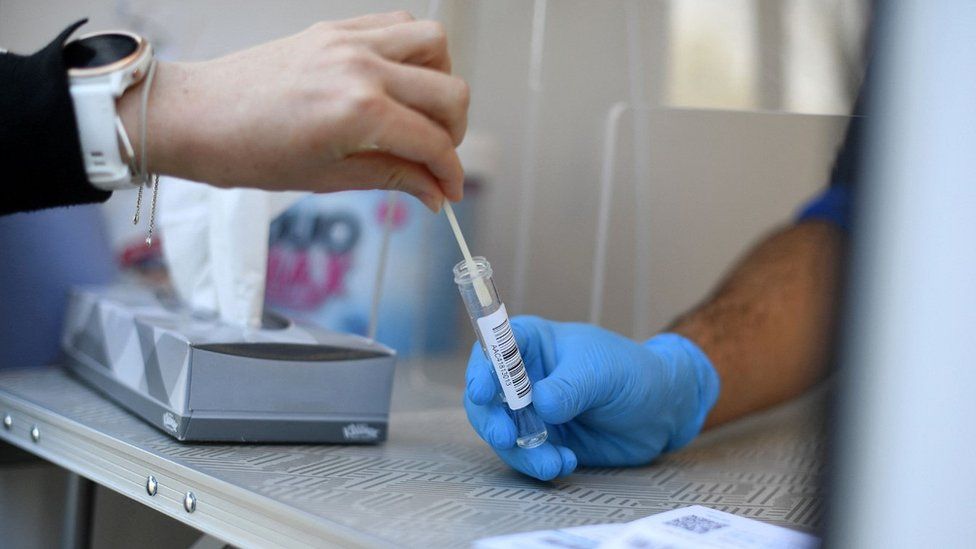 Hounslow has been added to the list of London boroughs carrying out surge testing after a case of the Covid-19 South African variant was detected.
People aged over 16 living or working around the Woodlands area are being urged to get tested after one person was found to have the variant.
The government said the person was self isolating and their contacts had been informed.
Surge testing in the area will be carried out for 10 days until 14 May.
The Department of Health and Social Care (DHSC) said enhanced contact tracing will be used in the area to try to determine the route of transmission.
PCR tests (polymerase chain reaction) will be used as they can identify specific variants, whereas lateral flow tests are only able to detect if someone tests positive for coronavirus.
"By using PCR testing, positive results can be sent for genomic sequencing at specialist laboratories, helping us to identify variant of concern cases and their spread," the DHSC said.
"People with symptoms should book a free test online or by phone so they can get tested at a testing site or have a testing kit sent to them at home."
Director of Public Health for Hounslow, Kelly O'Neill, said: "The higher the testing uptake the more assured we can be that the variant is not spreading in our community."
Last month areas in Lambeth, Barnet and Southwark had surge testing.
Find out how the pandemic has affected your area and how it compares with the national average:
Case totals for some local authorities in England fell on Friday due to a change in the way the government reports the results of lateral flow tests.