Deer graze on east London housing estate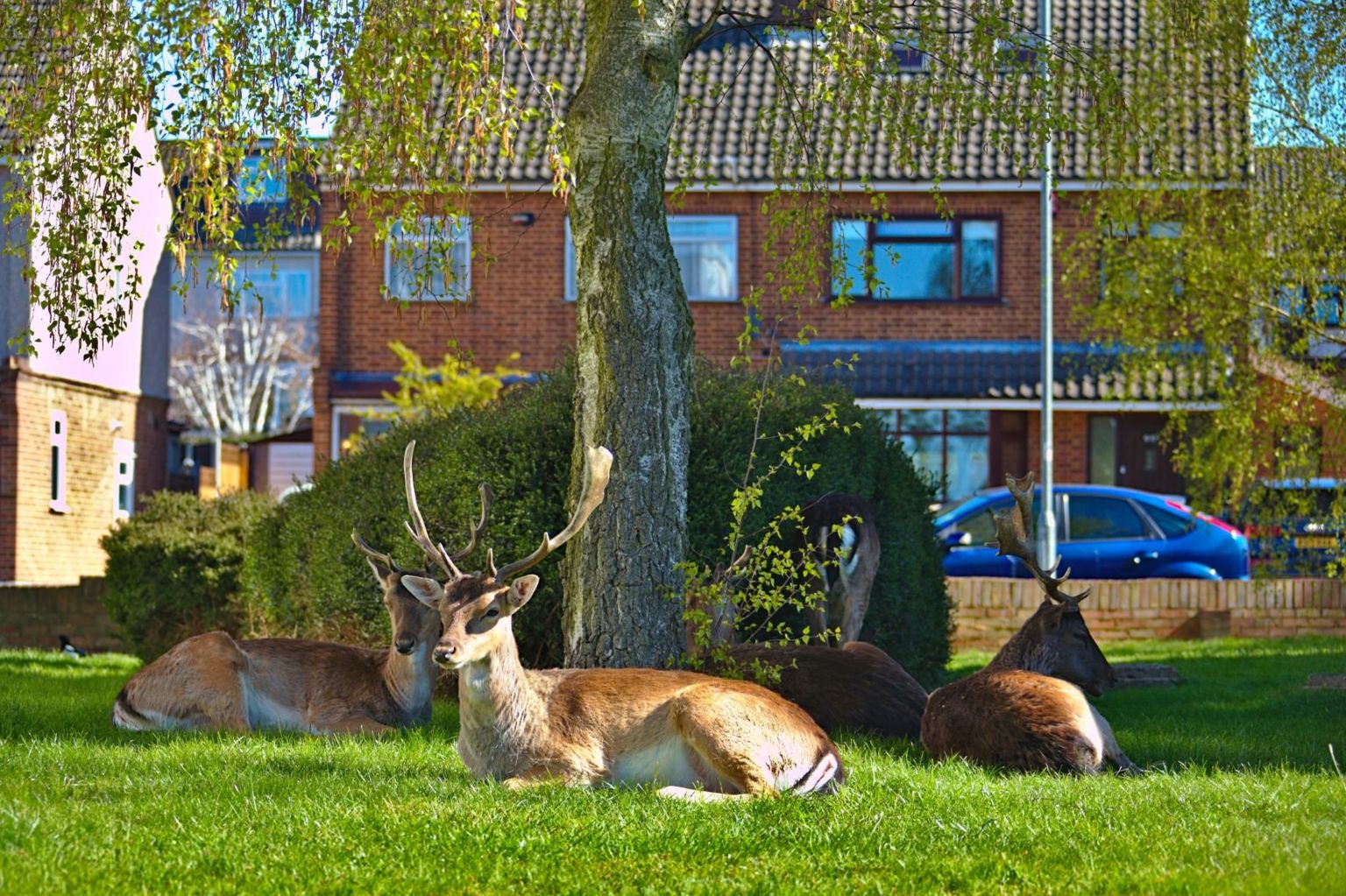 Residents were stunned to see a herd of deer grazing outside their front doors on an estate in east London.
The animals had walked across the busy A12 in Harold Hill, Romford, from their home in Dagnam Park.
They are thought to be one of five herds in the area that have been breeding there for hundreds of years.
A local conservation group has requested that people give the animals space and warned against taking selfies with them.
Alex Sarzi-Sartori, who saw the animals relaxing outside his house, said: "We were gobsmacked. I grabbed my camera gear and started approaching them.
"Then I noticed other people were out too and the deer were completely comfortable.
"It was lovely to see the entire community come out. I met more of my neighbours in one morning than in the five years that I've lived here."
Mick Hockley, from Harold Hill Deer Aid, has warned against getting too close to the animals, though.
"Respect the deer. If they walk away, don't follow them, don't feed them."
He added: "We are called upon up to 40 times a day to deal with issues surrounding them.
"We've seen people take their dog off the lead and say, 'go on' and get them to chase the deer. It's becoming a living nightmare."
Mr Sarzi-Sartori said: "I feel that we need to learn to live with animals and try not to disturb them, and let them be.
"As humans we are invasive. Thanks to lockdown this is nature trying to reclaim the space back and we should respect that."
Related Internet Links
The BBC is not responsible for the content of external sites.