Westminster Bridge terror attack: Memorial plaque planned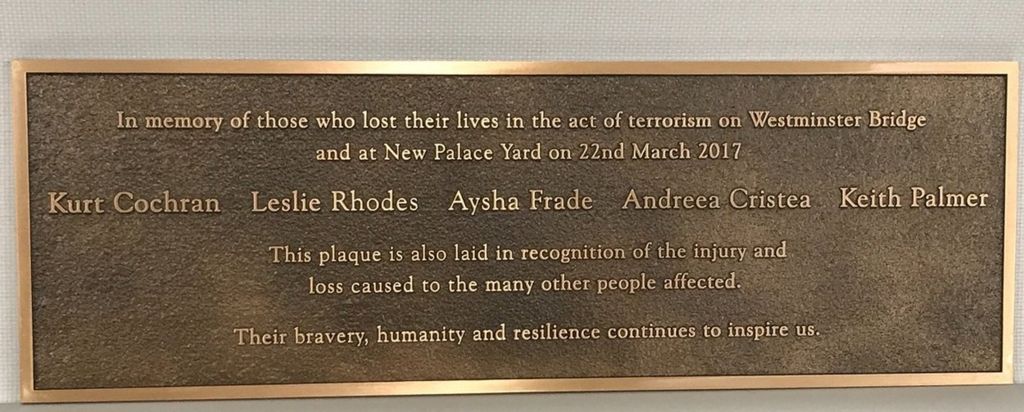 A permanent memorial to the five people who died on or near Westminster Bridge is being planned at the site where Khalid Masood began his terror attack.
Westminster City Council has applied to put up a bronze plaque displaying the names of those who were killed.
Planning permission is needed as the bridge is Grade II* listed.
An inquest heard the attack lasted for just 82 seconds before Masood was shot dead outside the Houses of Parliament by armed police officers.
In that time, Masood killed Kurt Cochran, 54, from Utah in the USA, Leslie Rhodes, 75, from Clapham, Aysha Frade, 44, from London, Romanian tourist Andreea Cristea, 31, and finally 48-year-old PC Palmer.
An inquiry in 2019 concluded he was lawfully killed.
The plaque reads: "In memory of those who lost their lives in the act of terrorism on Westminster Bridge and New Palace Yard on 22 March 2017."
"This plaque is also laid in recognition of the injury and loss caused to the many other people affected, their bravery, humanity and resilience continues to inspire us."
If approved the memorial will be placed on the top edge of the south parapet in the middle of Westminster Bridge, which is owned by Transport for London.