Molly Russell: Social media users 'at risk' over self-harm inquest delay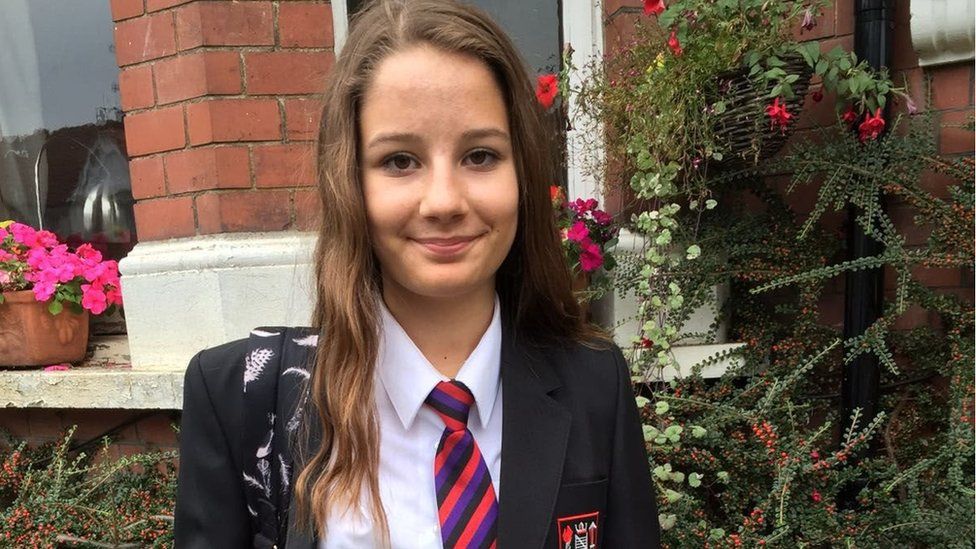 Social media users "may be put at risk" because of delays to an inquest into the death of a teenage girl.
At a pre inquest review, lawyers for Molly's family said the material provided to them from Facebook - which owns Instagram - had been redacted or withheld.
Coroner Andrew Walker said he was troubled by the delay.
"Every day that it is delayed, poses a potential risk to others exposed to this material," he said.
He was told in the last six months of her life, Molly used her Instagram account more than 120 times a day.
She also liked more than 11,000 pieces of content and shared material more than 3,000 times, including more than 1,500 videos.
In a statement, Instagram said it "does not allow content that promotes or glorifies self-harm or suicide and will remove content of this kind."
Molly's family's lawyer Oliver Sanders QC also told the coroner that Molly had used image sharing site Pinterest 15,000 times over the same period.
Mr Sanders said although Facebook had provided an "enormous" amount of data, the family's legal team were having great difficulty in navigating the content.
He added Facebook was not prepared to discuss the information.
The hearing was adjourned and a date for the full inquest was not able to be fixed.
Related Internet Links
The BBC is not responsible for the content of external sites.