City of London statues removed over 'slavery link'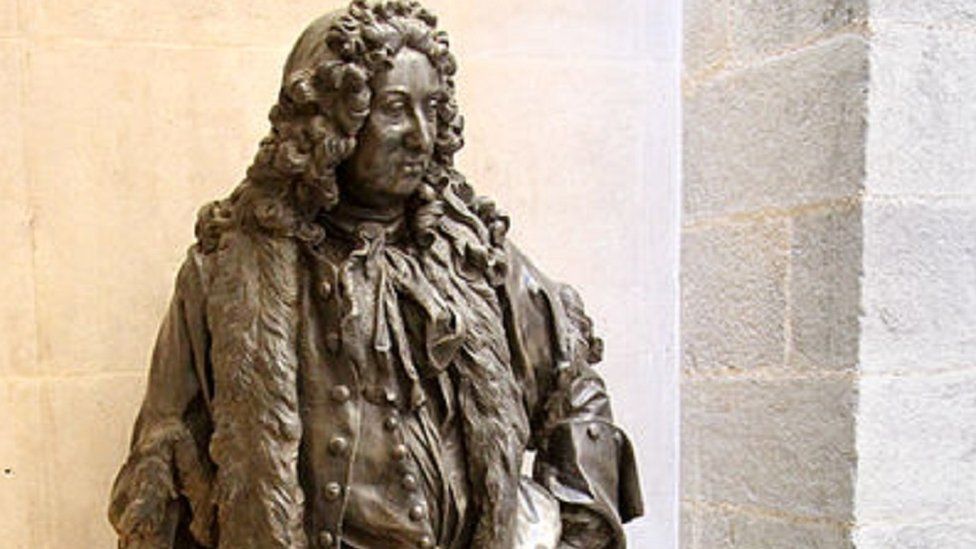 Statues of two politicians with links to the transatlantic slave trade are to be removed from central London.
The City of London Corporation announced it would remove statues of William Beckford and Sir John Cass from the Guildhall, in Moorgate.
The decision was made by a taskforce set up by the corporation following nationwide Black Lives Matter protests.
A spokeswoman called the move "an important milestone" in moving towards an "inclusive and diverse City".
The corporation, which looks after the Square Mile in the capital, said it was considering the future of a number of statues and road names with links to the slave trade.
Its Policy and Resources Committee voted on Thursday to remove the two statues.
William Beckford was a two-time Lord Mayor of London in the late 1700s, who accrued wealth from plantations in Jamaica and held African slaves.
His statue will be removed and replaced with a new artwork, the corporation said.
Sir John Cass was a 17th and 18th Century MP and philanthropist. He was also a major figure in the Royal African Company, which was heavily involved in the Atlantic slave economy.
His statue will be returned to its owner, the Sir John Cass Foundation, the corporation said.
A consultation on statues and other landmarks in the Square Mile linked to slavery held by the corporation last year generated more than 1,500 responses.