Covid-19: TfL issues almost 500 fines to passengers not wearing masks
By Patrick Cowling
Freedom of Information researcher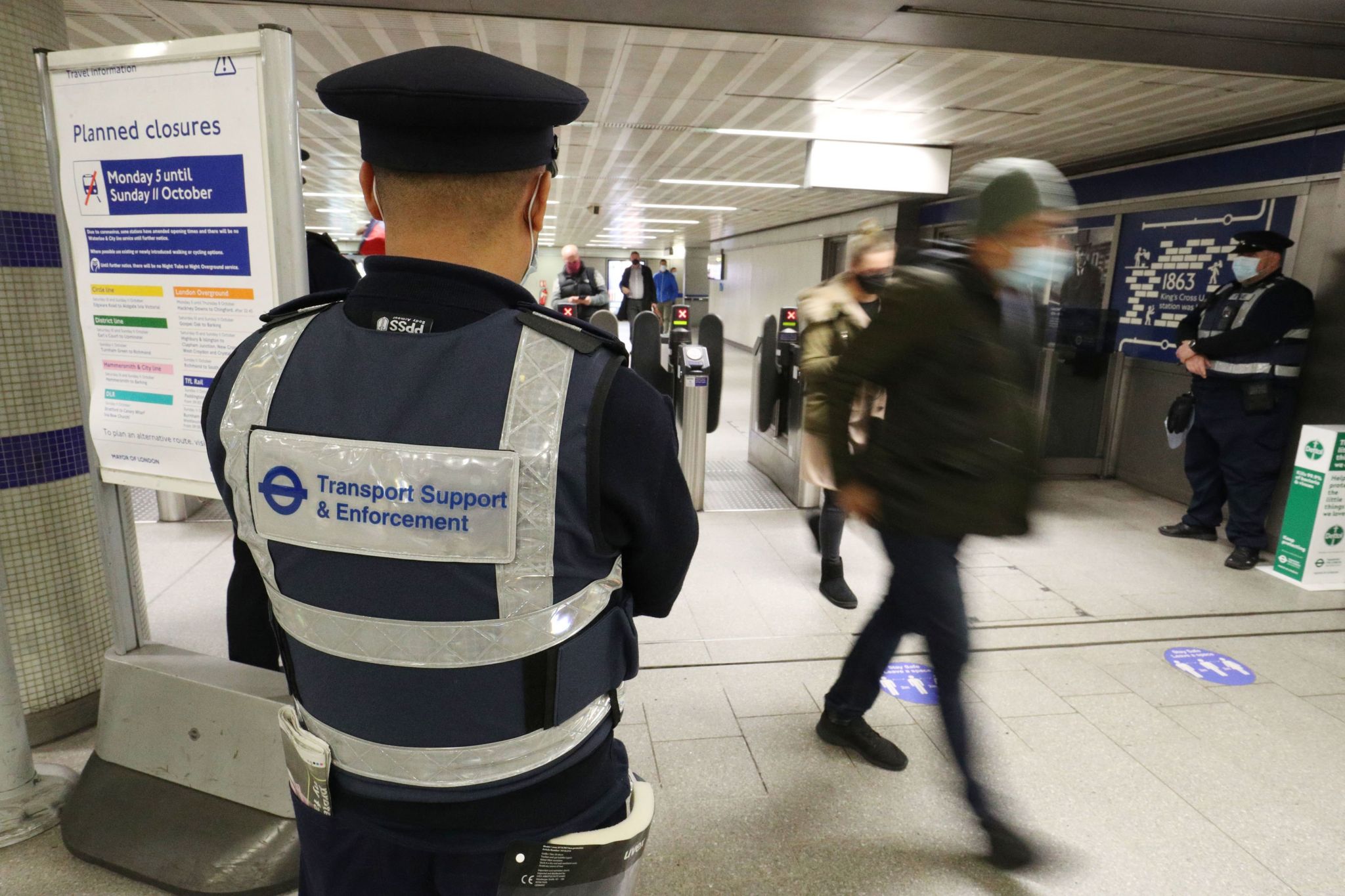 Transport for London (TfL) has issued almost 500 fines to people not wearing face coverings on public transport, Freedom of Information requests show.
Anyone travelling on London's transport network since 15 June has had to wear a face covering or face a £100 fine.
Between July and September TfL handed out 127 fines in Lambeth, which covers Waterloo, the most in any borough.
It said most passengers were obeying the law but it would take enforcement action against a "selfish minority".
Up to 22 September, Fixed Penalty Notices (FPNs) had been issued across nine boroughs: Barking, Croydon, Hackney, Havering, Hounslow, Lambeth, Newham, Southwark and Westminster.
Lambeth, Westminster and Croydon accounted for three-quarters of all fines handed out between 9 July and 22 September, the BBC found.
As of 21 October, almost 500 FPNs had been handed out, TfL said. The borough-level information available only went up to 22 September.
Enforcement officers had also stopped about 113,000 people from getting on public transport services until they put on a face covering.
As of 21 October, officers had stopped 8,200 people from boarding and removed 1,800 from services.
TfL's director of security, Siwan Hayward, said: "We would rather people were sensible and follow the law, but we will take enforcement action when we need to.
"To help protect everyone's health and control the spread of the virus, it is essential that people wear face coverings.
"The vast majority of customers are protecting others by wearing a face covering properly unless they are exempt.
"But sadly, there is a selfish minority who are showing a complete disregard for everyone around them and who think it is ok to ignore the law."
TfL began enforcing the new rules from 9 July after a period of "engagement and explanation".