Coronavirus: Latest figures for London
There have been more than 3.66 million confirmed cases of coronavirus in England and more than 116,000 people have died, latest government figures show.
London is under an England-wide lockdown, which prevents any social mixing between households.
Londoners are asked only to leave home for limited reasons such as shopping, going to work, seeking medical assistance, or avoiding domestic abuse.
Public Health England data shows three London boroughs have infection rates higher than the England average.
Infection rates are reducing in all boroughs.
Below is a table of local authority areas in London showing how many people have tested positive for coronavirus in the week leading up to 25 February and whether the number is on the rise.
The chart below shows the changing coronavirus infection rate across London since the start of March.
A technical glitch meant 15,841 cases between 25 September and 2 October were originally left out of the UK daily case figures.
Over that same week the number of confirmed Covid-19 cases in London jumped by 1,461 confirmed cases to more than 4,800.
The week before, cases had increased by 1,488 confirmed cases.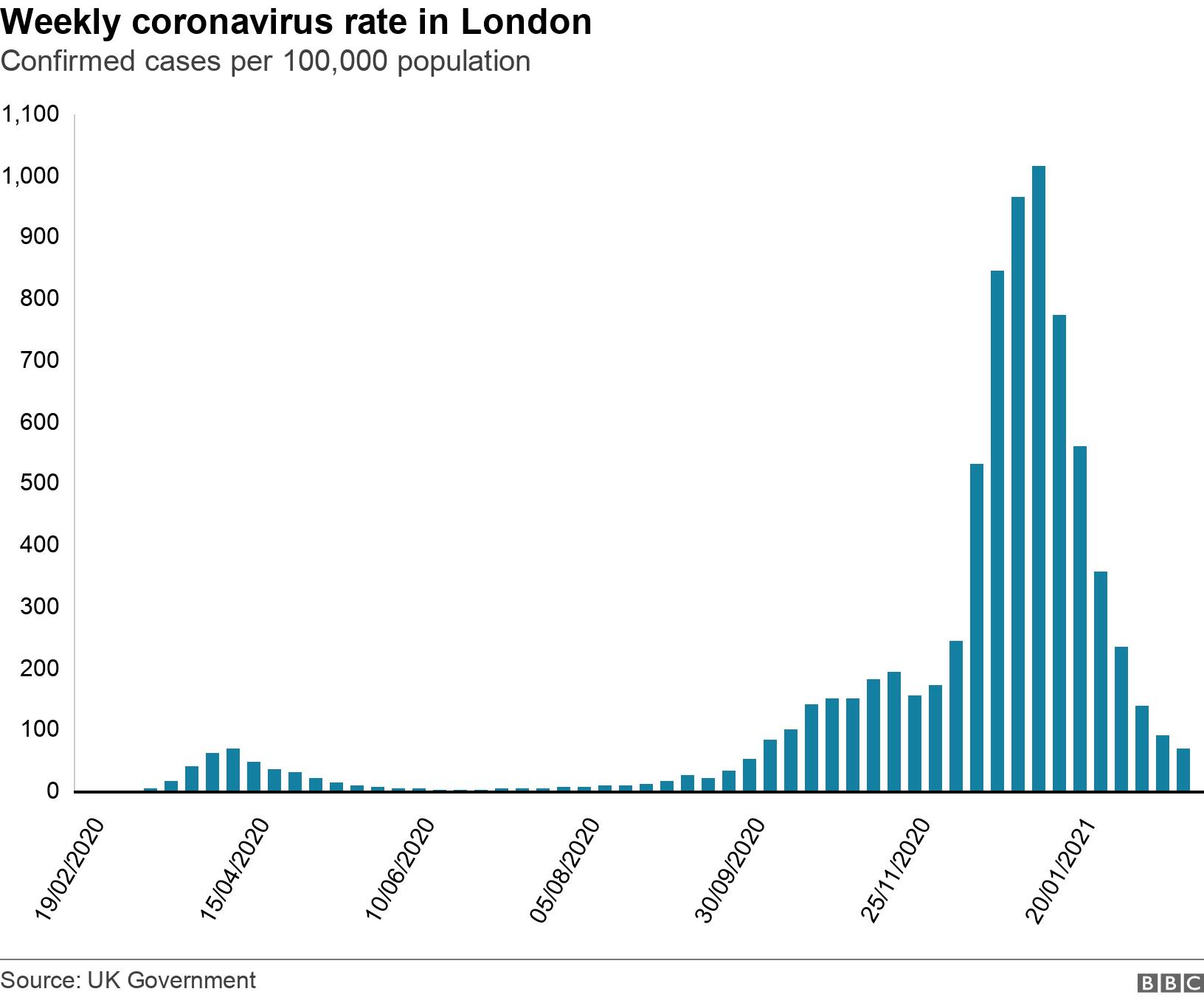 Deaths linked to coronavirus in London are decreasing, following a spike in January.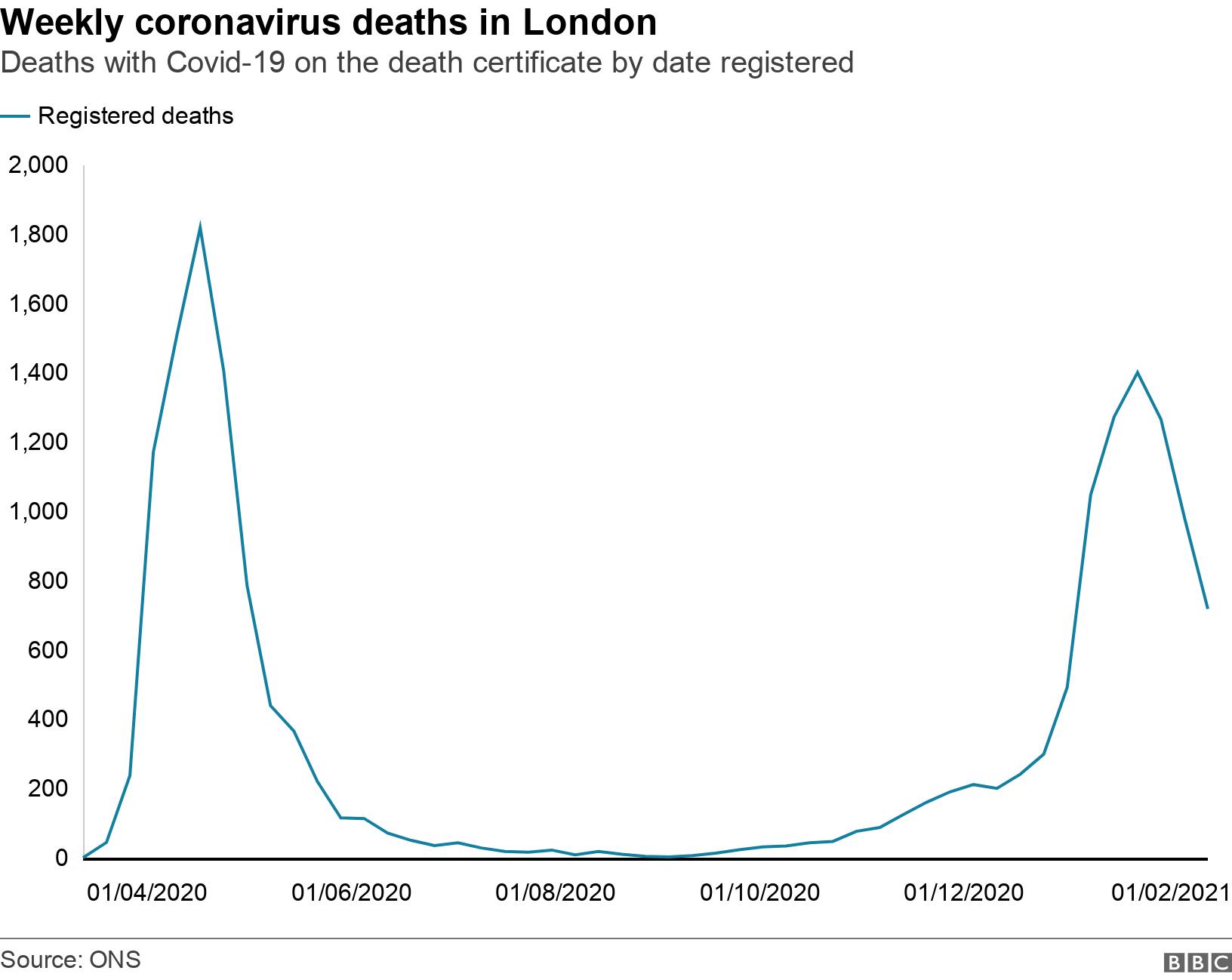 For a more detailed look at coronavirus where you live, use the BBC's postcode checker:
The BBC is not responsible for the content of external sites.