Leroy Junior Edwards stab death: Relatives found guilty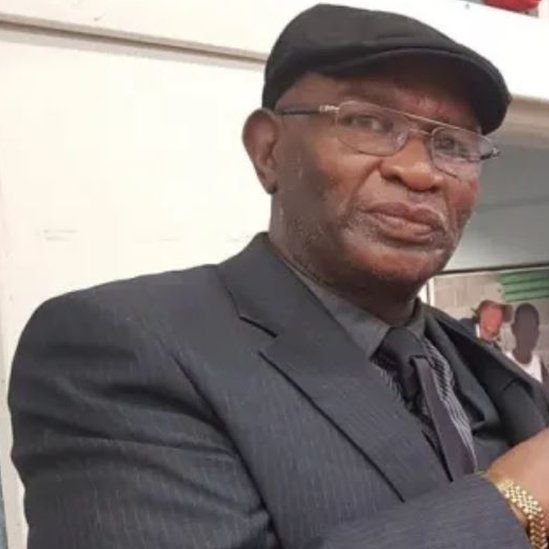 A woman and a man have been found guilty of stabbing a 66-year-old relative to death.
Leroy Junior Edwards was found collapsed in the hallway of his flat in Ringstead Road, Catford, south-east London, on 18 August last year.
He later died of neck and chest wounds.
Mr Edwards' great-niece Kerry Donovan, 29, was convicted of murder while another distant relative Aaron Woolcock, 30, was found guilty of manslaughter after an Old Bailey trial.
Donovan, of Pantile Avenue, Southend-on-Sea, and Woolwock of Lewisham, will be sentenced on 18 April.
The Metropolitan Police said Donovan and Woolcock were distant relatives of Mr Edwards.
Mr Edwards' family described him as a "quiet, non-confrontational man who liked to be at home", police said.
Det Sgt Brian Jones added: "We may never know exactly why Mr Edwards was killed."
"Whatever the motive, this led to the senseless death of a family man of good character in the home where he had lived for over 25 years," he said.
"Woolcock and Donovan now face the consequences of their actions and I hope their conviction will give some solace to Mr Edwards' family and friends."
Related Internet Links
The BBC is not responsible for the content of external sites.