Final Hatton Garden raider Michael 'Basil' Seed jailed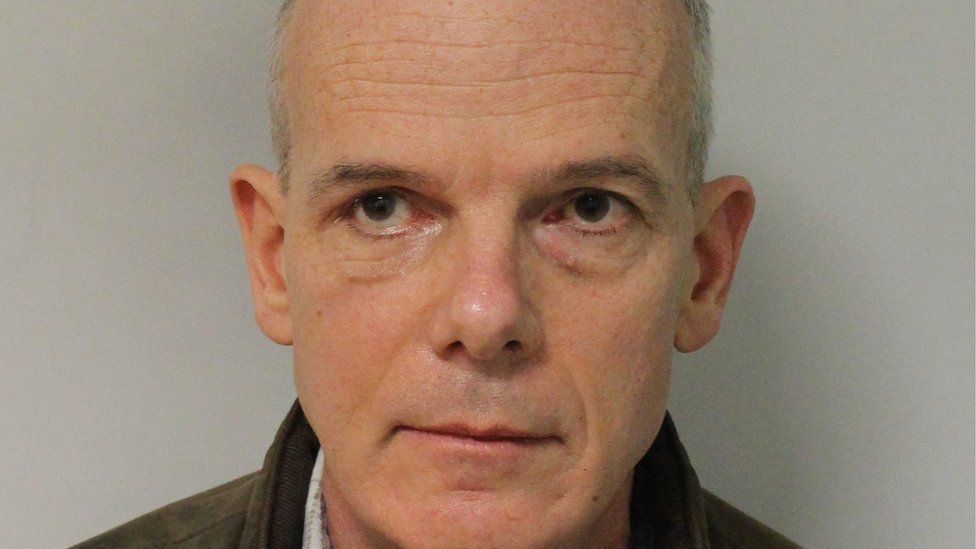 The last suspect in the Hatton Garden heist has been found guilty of conspiracy to burgle.
Michael Seed, 58, from Islington, nick-named "Basil", played a key role in the £14m safe deposit raid in 2015.
Seed, an alarm specialist who denied the charges, was also found guilty of conspiring to hide the proceeds.
He was jailed for 10 years for the burglary and eight years for the second charge, with the terms to run concurrently.
Jurors at Woolwich Crown Court had been deliberating for more than a week and returned a majority verdict earlier of 10-2 on the first charge.
Seed is believed to have let himself in to the building in London's diamond district using a set of keys.
He was one of two men who climbed into the vault to loot 73 safe deposit boxes after the gang of ageing criminals drilled through the thick concrete wall during the 2015 Easter bank holiday weekend.
Seed, who pays no taxes, claims no benefits and rarely uses a bank account, evaded capture for three years.
Police raided his flat, in Islington, north London, located about two miles away from Hatton Garden, on 27 March last year.
The electronics expert told a jury at Woolwich Crown Court he was not the man nicknamed "Basil" by the rest of the gang.
But jurors returned a unanimous guilty verdict for the second charge of conspiracy to handle the proceeds after £143,000 worth of gold ingots, gems and jewellery was found in his bedroom.
Seed is believed to have been melting down gold and breaking up jewellery on his bedroom workbench.
He was cleared of conspiracy to burgle the high-end Chatila jewellery store in Bond Street over the late August bank holiday weekend in 2010 with members of the same gang.
Prosecutors had alleged he posed as a BT engineer to tamper with the security system before the burglary, then used a 2G mobile phone jammer to block the alarm signal.
On that occasion, thieves failed to drill into a safe containing £40 million worth of gems but made off with £1 million worth of jewellery from the shop's display cabinets.
The jury of six men and six women deliberated for 35 hours and 35 minutes before returning their verdicts.
Seed previously told the court he could have been on a family holiday in Cornwall or visiting his elderly mother, in Cambridge, at the time of the Hatton Garden burglary and told jurors he had never been known as Basil.
His fellow Hatton Garden raiders Brian Reader, 80, John "Kenny" Collins, 78, Daniel Jones, 64, and Terry Perkins, who died in prison last year aged 69, were all jailed in 2016.
Collins and Reader are already out of prison but face going back to jail if they fail to pay back more than £6.5m of the proceeds police believe could still be under their control.
Detectives believe the gang could have been operating undetected for decades before they were caught, but cannot link them to any other crimes.
The son of a university professor, Seed gained A-levels in physics, chemistry, maths and geology at a secondary modern school outside Cambridge.
He then worked in an electronics factory making parts for submarine detectors.
"I have always had an interest in electronics", Seed told jurors. "It was a passion of mine."
He went on to study physics and electronics at Nottingham University, where he "enjoyed recreational drugs" and "used to take LSD every weekend" before his one previous run-in with the law.
In 1984, aged 24, Seed was handed a three-year prison sentence for supplying controlled drugs of Class A and Class B after selling 10 LSD tablets and some cannabis to a friend.
He was released after serving 21 months and moved into the one-bedroom council flat in Islington where he lived up until his arrest.
Related Internet Links
The BBC is not responsible for the content of external sites.