Grenfell fraud: Man jailed for £100k claim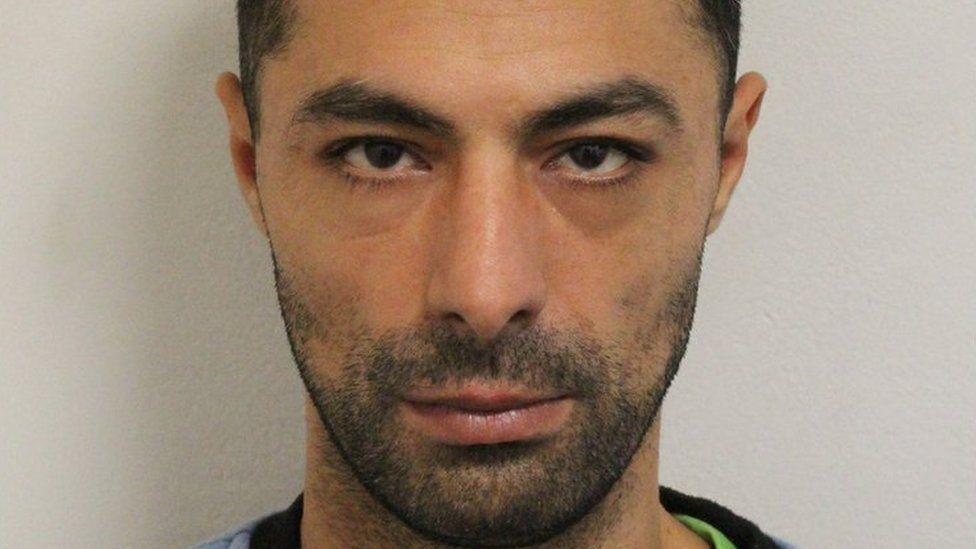 A "manipulative" man has been jailed after claiming more than £100,000 intended for victims of the Grenfell Tower fire.
Sharife Elouahabi falsely said he was staying with relatives in a flat on the 21st floor of the block where a family of five died in the blaze in 2017.
The judge said the 38-year-old "feigned symptoms" expected of a survivor.
At Isleworth Crown Court, Elouahabi, of Chelsea Manor Street, south-west London, was jailed for six years.
Elouahabi made fraudulent claims of about £103,000 for financial assistance and accommodation between 23 June 2017 and 25 June this year, the court heard.
He said he returned from breaking his fast for Ramadan to find his uncle and cousins dead and his possessions destroyed on the night of the blaze in west London which left 72 people dead, including Faouzia and Abdulaziz El-Wahabi and their three children.
Details including their names, flat number and floor were soon reported in the media.
A statement from Mr El-Wahabi's sister read to the court said: "In committing this fraud the defendant has taken from the community, public funds and resources meant for genuine victims.
"He has added to the strain of the council, to police resources and on all the support services.
"We have had enough on our plate as it was."
Sentencing, Judge Robin Johnson said Elouahabi was assigned two support workers and acted with a "considerable amount of planning and persistence".
"You were manipulative and clearly convincing for a number of months.
"You feigned all the symptoms that one might expect of a genuine survivor," he said.
Elouahabi said in a court statement that he was "sincerely sorry".
Related Internet Links
The BBC is not responsible for the content of external sites.