Climate protesters glue themselves to Downing Street gates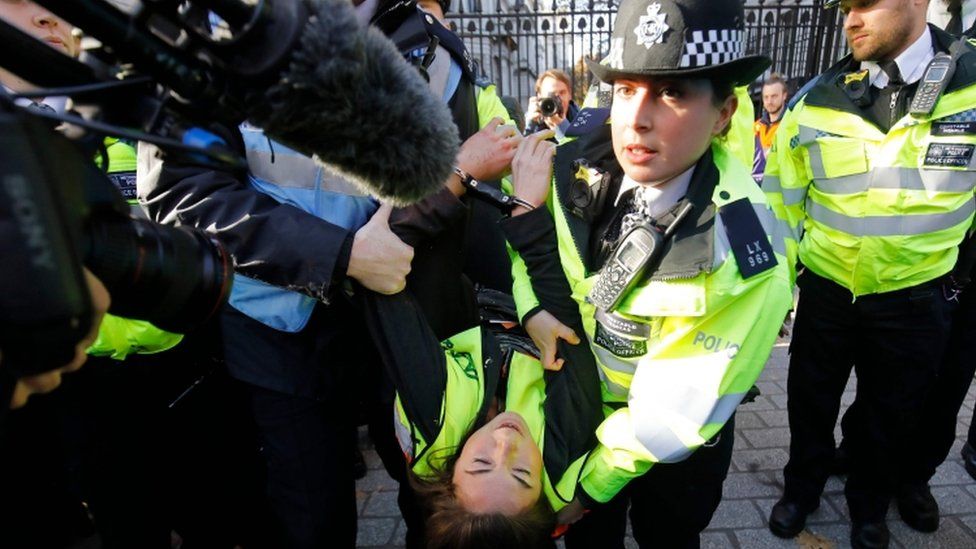 Protesters have been arrested after defacing government buildings and super-gluing themselves to the gates of Downing Street.
At least 27 environmental campaigners, including NHS staff, were arrested, police said.
Campaign group Extinction Rebellion said more civil disobedience was planned.
A number of activists were arrested earlier this week at the headquarters of the Business Department.
The activists tried to block the entrance to Downing Street, holding up food containers reading 'food shortages coming', with some lying on the ground and one gluing himself to a railing.
The protesters then moved on to a Department for Environment, Food and Rural Affairs office.
A wall was spray painted with the message: "Climate emergency. Frack off. Climate breakdown equals starvation."
A Met Police spokeswoman said the 27 people had been arrested for "various offences".