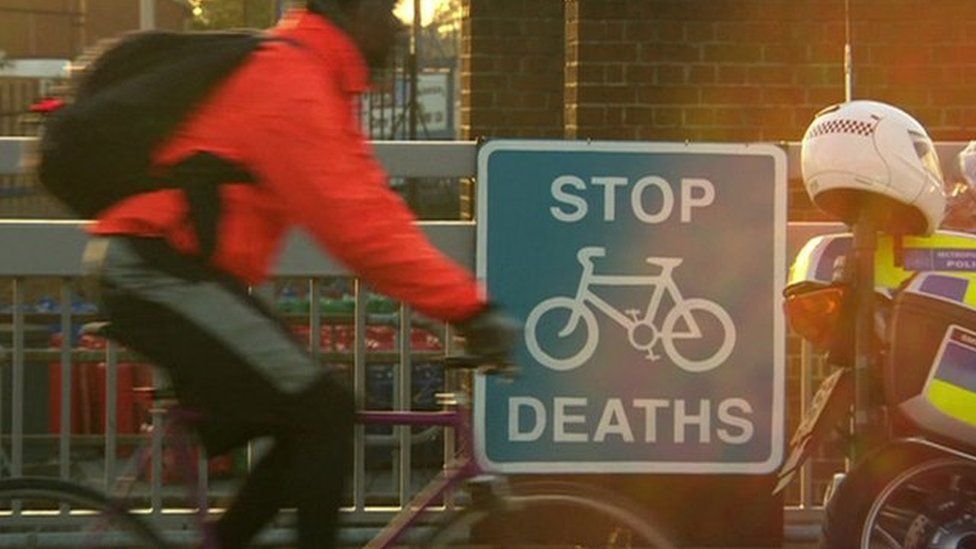 One appalling reality is that deaths on the roads are regarded by some as "part of living in a busy city".
Many road deaths are not reported at all.
But these deaths and serious injuries shatter the lives of all of those involved.
And the most casualties are in the number of pedestrians killed by vehicles.
More than 130 people died on the roads in London in 2017, while 3,750 people were injured.
Of those that died, 73 were pedestrians and 21 of those involved HGVs.
The question now being asked, is why is that regarded as acceptable?
A conference held on Tuesday heard from the victims behind those statistics.
The conference also outlined the steps needed to be taken to make the city safer.
"Vision Zero" - a plan to ensure no casualties on London's roads - was discussed.
Heidi Alexander, the deputy mayor for transport, believes roads should have the same safety regimes as the railway.
In the rail industry, safety bodies make recommendations after serious incidents to stop the same thing happening again.
Some of the measures discussed include:
20mph speed limits on all TfL roads by 2020
Safer, more pleasant areas for pedestrians and cyclists
Direct vision windows for HGVs and lorries
Segregated cycle lanes
The broad policy has been borrowed from Sweden.
The Swedish Government implemented changes to reduce the number of road deaths in 1997.
It did this by protecting cyclists and pedestrians from vehicles with pedestrianisation and by reducing speed limits.
The country previously had seven deaths per 100,000 people - which has since been reduced to 2.8 per 100,000 .
So in a sense, they are world leaders in road safety.
Of course the changes are not universally popular and there was of course some opposition to some of the changes .
The question now is, can London follow?
Related Internet Links
The BBC is not responsible for the content of external sites.