Two robberies on London Hindu temples following Diwali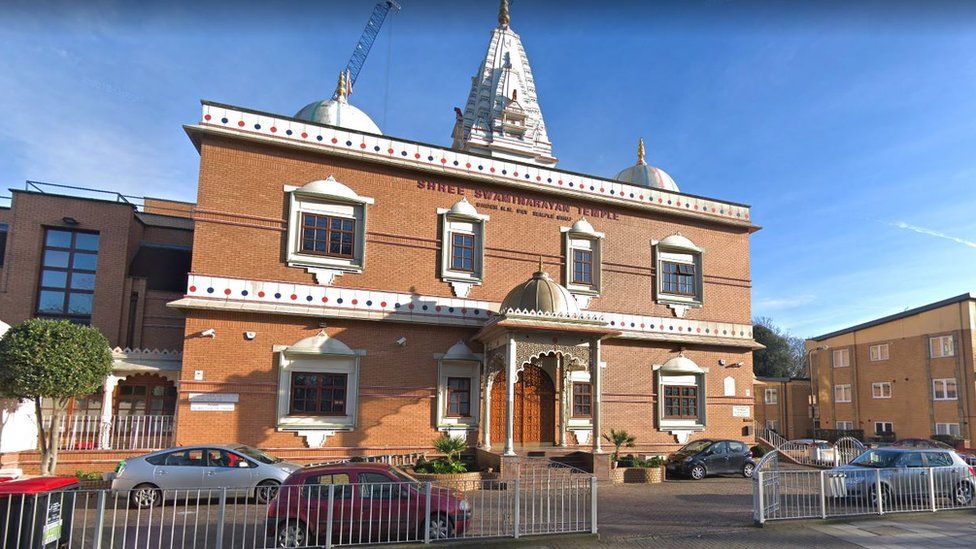 Two Hindu temples in London have been targeted by thieves in the week following Diwali.
There was a break-in at at Shree Kutch Satsang Swaminarayan Temple in Harrow, in the early hours.
Three "beloved" idols and cash were taken from the Shree Swaminarayan Temple on Willesden Lane, Brent, on Friday, only hours after Hindu New Year celebrations had taken place.
Police are not currently linking the two break-ins.
Officers are working to establish what was taken from the Harrow temple, and enquiries are continuing.
Ketan Sheth, Chairman of Community and Wellbeing Scrutiny Committee on Brent Council, said: "It's absolutely ghastly. Two days before the break in thousands of people were there celebrating the new year.
"The thieves probably didn't realise what they were taking."
Mr Sheth said the stolen gold plated brass idols "may not be valuable in money but they are hugely valuable spiritually".
"The Hindu community are hoping the idols will be returned," he added.
Related Internet Links
The BBC is not responsible for the content of external sites.