Central Line Tube strike: How is it affecting you?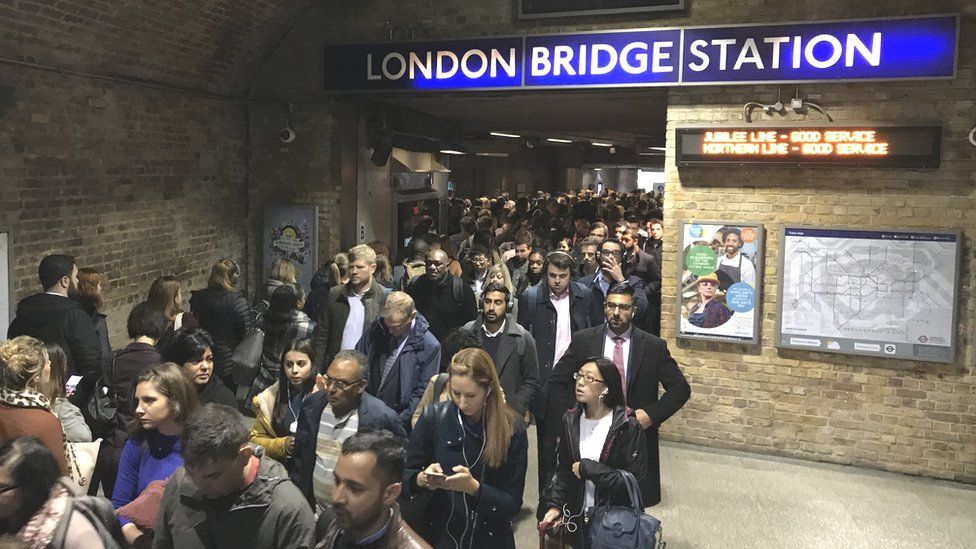 London Underground passengers are facing fresh disruption as drivers on the Central Line stage a 24-hour strike.
Talks have failed to prevent the walkout and unions have warned of further strikes and a "network-wide shutdown" in the run-up to Christmas.
Which lines are affected?
Workers on the Central Line and the Waterloo & City Line began their industrial action at 00:01 on Wednesday.
Transport for London (TfL) said both lines would have very limited or no service throughout the day, with normal services resuming on Thursday.
A planned 24-hour strike on the Piccadilly Line, which was due to start at 12:00, was called off on Tuesday afternoon.
The Rail, Maritime and Transport (RMT) union said it was suspending the action after talks.
Why are the workers striking?
Members of the RMT union and drivers' union Aslef are walking out in disputes over industrial relations, including staffing and working conditions.
The RMT said the strikes were over "a comprehensive breakdown in industrial relations, a failure to employ enough drivers, a wholesale abuse of agreed procedures and the victimisation of a trade union member".
Its general secretary Mick Cash said the union was "frustrated" with Tube bosses' handling of a "full raft of issues".
He criticised London Underground for a culture that "revolves around refusing to employ enough drivers, bullying staff and expecting our members to pick up the pieces when the service breaks down".
Finn Brennan, Aslef's organiser on London Underground, said the union was calling for "a rapid change of approach from management, working inside existing agreements instead of trying to circumvent or reinterpret them".
He added: "The issues underlying this dispute - fair treatment at work and complying with agreements - aren't just confined to a couple of areas."
TfL said agreements had been made "on all but a few points following extensive discussions".
But it claimed both unions were demanding the reinstatement of two drivers sacked over serious safety breaches - one who deliberately opened the doors of a train in a tunnel and another who failed a drugs test before a shift.
How is the strike affecting passengers?
The strikes are likely to cause travel chaos during the morning and evening rush hours.
TfL warned passengers of widespread disruption and said:
Services on other Tube lines are running as normal but interchange stations along the affected lines "will be much busier than usual"
Stations such as Tottenham Court Road and Oxford Circus may need to be temporarily closed to prevent overcrowding
Extra buses will be put on but said roads "will be busier than usual"
In addition to the travel disruption caused by strike action, there were severe delays between London Paddington and Heathrow Airport because of urgent repair works.
What does Transport for London say?
Nick Dent, director of line operations for London Underground, said the strike action by RMT and Aslef was "totally unjustified".
"Our commitment to the safety of our customers and staff is absolute and something we will never compromise on," he added.
He has previously urged the unions to "call off this entirely unnecessary strike action which will only cause disruption to our customers".
Could there be further strikes?
Mr Brennan has warned there will be a "network-wide shutdown in the run-up to Christmas" if TfL does not make the changes union members want.
He said Aslef's executive committee will "discuss resolutions from our branches on the Hammersmith and City and Northern lines asking to be balloted for action, with other branches set to follow".
"Senior figures at Transport for London need to realise just how serious the industrial relations problems on London Underground have become and start to deal with them," he added.
Related Internet Links
The BBC is not responsible for the content of external sites.