Number of London missing people cases 'unsustainable'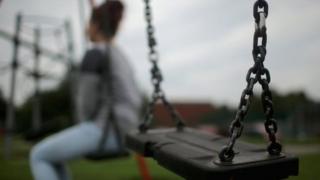 The volume of missing person cases the Metropolitan Police is having to deal with is "absolutely unsustainable", a senior officer has said.
London has seen a 72% increase in reported cases in the past decade, with about 55,000 cases each year.
The cost to the Met of investigating cases is estimated to be between £70m and £130m each financial year, although some believe it is even higher.
Acting Ch Insp Sally DeHaan said the force also faced reduced budgets.
About 80% of missing people return or are located within 24 hours and the majority of cases are resolved without police involvement, although each still creates a cost for the Met.
The Centre for Missing Persons, based at the University of Portsmouth, estimates the cost of a medium-risk case is between £1,325 and £2,415 but it would be higher for other cases.
"The high-risk case will incur far higher costs because it includes much more activity police, such as search and rescue teams and helicopters," the group's director, Dr Karen Shalev Greene, explained.
A key problem area is the number of people who repeatedly go missing, in particular children in the care system.
The 28,600 reports of under-18s missing in the capital between April 2017 and March 2018 involved just over 9,000 individuals.
Some children can be reported missing dozens of times every month, often because they ignore curfews at their placement so they can stay overnight in unverified places such as with friends or family.
However, if curfews are broken care providers are compelled by their contracts with social services to report those children missing.
Ms DeHaan believes there are "many missing persons who are reported to the police who shouldn't be".
It has led the Met to develop a new multi-agency approach to analysing the risk of missing persons cases.
This often involves meetings with representatives from a range of organisations to discuss the behaviour of a child who goes missing repeatedly.
"We are identifying at an earlier stage what the risk is [to the missing person]... so that we can direct our resources to the right cases at the right time," Ms DeHaan said.
The force believes this type of micro-management of missing cases is beginning to provide results, with the total number falling from 57,000 to 54,000 in the past two financial years.
---
What happens when someone goes missing?
Everyone missing is divided into low, medium and high risk by police
If a disappearance is out of character the risk is raised
Common reasons for adults to go missing are stresses at home, relationship problems and financial problems
The most common reasons for children to go missing are abuse, neglect and conflict at home
Source: Missing Persons Bureau