Met Police 'repeatedly miss priority crime' response targets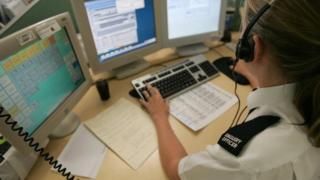 The Met Police takes nearly twice as long to respond to "priority crimes" than set time targets, figures show.
Officers took up to two hours to respond in some boroughs to "significant" calls that guidelines say should be reached in under 60 minutes.
The figures, obtained by the Liberal Democrats, showed target times were breached in 14 boroughs in June.
The Met Police said there was "ongoing work" to "maintain and improve the emergency response service".
The Mayor of London's office said "crippling £1bn government cuts" had directly affected response times.
"The mayor is doing everything he can to maintain frontline services that have been put under pressure by reckless government austerity measures over the last eight years," a spokesman said.
Category-S is the force's second highest priority call, and include road crashes, burglaries and hate crime.
All boroughs reported responding to top priority "category-I" calls within the target time of 15 minutes.
The total number of 999 calls to the Met has gradually increased over the past 18 months - reflecting a national trend.
On average, the response time for these "significant" calls increased from 48 minutes to 64 minutes across London from January to June this year.
The number of calls received by Met Police operators increased from 165,673 to 194,599 over the same period.
Caroline Pidgeon, who obtained the figures as a member of the London Assembly's policing committee, said: "If London's rising crime problem is to be tackled it is vital that these appalling response times are turned around as quickly as possible.
"The Met's slow response to so many 999 calls officially classed as 'significant' crimes is deeply concerning."
A Met Police spokesman said: "Our primary focus is on responding to emergency, 'I' grade, calls within 15 minutes.
"There is ongoing work across the Met to maintain and improve the emergency response service to Londoners.
"The force is also continually developing ways in which the public can contact police in a non-emergency."