Girl with allergy dies after Heathrow Pret baguette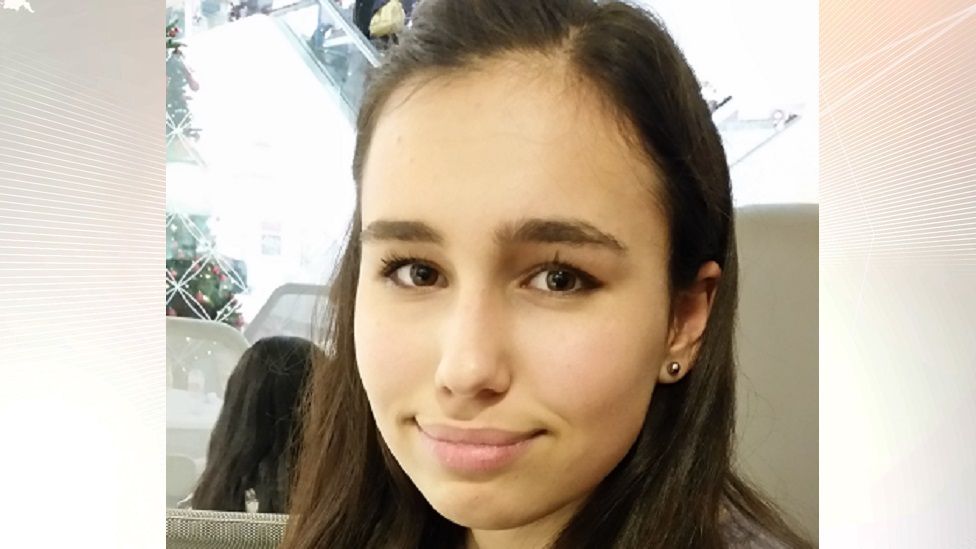 A girl with a severe sesame allergy died after eating an airport Pret a Manger baguette, which did not list the ingredients.
Natasha Ednan-Laperouse, 15, collapsed during a flight from Heathrow to Nice on 17 July 2016.
Despite her father administering two EpiPen injections, Natasha, from Fulham, London, died within hours, West London Coroner's Court will hear.
Pret a Manger said it was "deeply saddened" by the death.
Natasha's father, Nadim Ednan-Laperouse, said in a statement: "It's a daily battle and the pain is indescribable."
Mr Ednan-Laperouse, the founder of Wow Toys company, said: "As a family now of three, my wife, son and I are still trying to adjust to life without our beloved girl.
"Everything we say and do is a reminder that she isn't with us - her empty bedroom, school uniform hanging in her wardrobe, her holiday bag packed for her holiday in Nice has never been unpacked. We can't bear to."
A spokesperson for Pret said: "We were deeply saddened to hear about Natasha's tragic death, and our heartfelt thoughts are with her family and friends."
Natasha ate an artichoke, olive and tapenade baguette bought from the main Pret a Manger shop in Terminal 5 at Heathrow airport, said the family's solicitors, Leigh Day.
It is believed the sesame was baked into the baguette, rather than contained in seeds on its crust, said Pret.
The teenager collapsed on the British Airways flight and later died in hospital in Nice.
An estimated 1 in 100 people have an allergy to sesame protein according to the NHS. Reactions can vary from rashes and swelling, to breathing difficulties.
Pret a Manger confirmed its products were not individually labelled with allergen or ingredient information.
Instead signs on shelves and at till points tell customers to speak to a manager who is trained to provide allergen advice, the company said.
Information is also available in the company's allergen guide, which is available in stores and online.
A Pret spokesperson said: "We take food allergies and how allergen information is provided to our customers extremely seriously.
"We will continue to do all that we can to assist the coroner's inquest."
The hearing is due to start on Monday.
Related Internet Links
The BBC is not responsible for the content of external sites.