Concerns for 'vulnerable' autistic man missing for days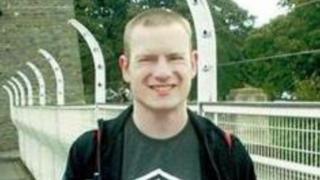 A father has expressed concerns for the safety of his autistic son who has been missing for four nights.
Ben Clift, 21, from Ilford, east London, was last seen on Tuesday in the Westfield Shopping Centre in Stratford.
His father, James Clift, said his son's disappearance was "out of character" and that Ben "wouldn't know about the dangers he is facing".
Police say Ben is known to frequent railway stations and churches and is thought to be in the Hackney area.
When he was last seen he was wearing a navy hoodie and blue jeans.
Mr Clift said: "I don't think he would have the capacity to ask anyone for help. If he is hungry or thirsty, he would not know to speak to anyone.
"I feel really dreadful and just want Ben to return home safely."