Number of London homicides reaches 100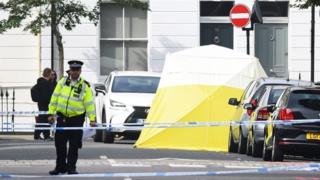 Murders are taking longer to solve due to delays in getting vital evidence from technology companies based abroad, the Metropolitan Police has said.
Detectives said the process was "bureaucratic" and in some cases took as long as 18 months.
The concerns emerged as the Met recorded its 100th homicide - at an earlier point in the year than at any time since 2008.
The Home Office said it was working to expand police powers.
The latest victim, Memunatu Warne, 46, died after a fire at a house in Woolwich earlier this month.
Assistant Commissioner Martin Hewitt said investigations were getting "more difficult and challenging", particularly because of the amount of digital evidence to be gathered and assessed.
He said efforts were continuing to speed up procedures for gaining access to material when servers and companies were based overseas.
"It is an issue - there's no two ways about it," he added.
Security Minister Ben Wallace said: "I agree that access to vital information needs to happen as quickly as possible and that is why the government is introducing the Crime (Overseas Production Orders) Bill this year.
"This will give law enforcement officers and prosecutors the ability to access electronic information directly from companies based overseas, so that potential evidence can be received faster than the current system."
Mr Hewitt acknowledged that a shortage of detectives remained a problem as there were vacancies within some of the Met's 18 murder investigation teams.
The force also provided a detailed breakdown of the 100 cases of murder and manslaughter this year.
Of the 100 homicide victims, 64 were stabbed and 10 were shot.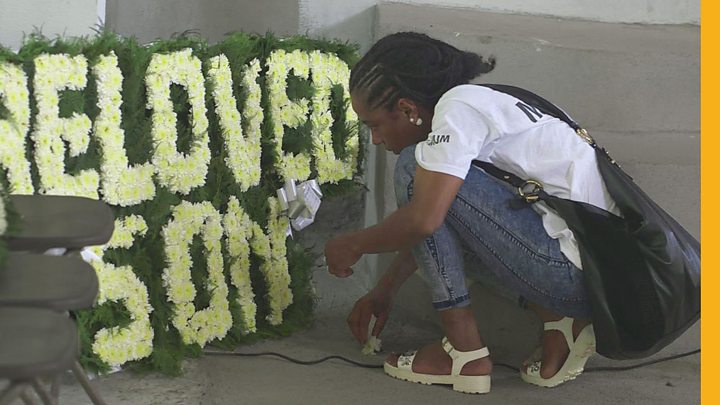 Eighteen died after an assault, four were strangled and four were killed in suspected arson attacks.
Among the 100 cases, 21 were related to domestic abuse.
In 22 cases, detectives said the "working theory" was that the killing was linked to gangs.
Almost half of the victims - 43 - were described by police as African-Caribbean; 36 were said to be "white European" with the remainder from other ethnic minority groups.
Forty victims were aged under 25; while 60 were over the age of 25.
Detectives said since January, they had brought charges in connection with 85 murder or manslaughter cases - although a number of the charges related to killings from previous years.