Smile for the Camra: 'Hat day' at the British Beer Festival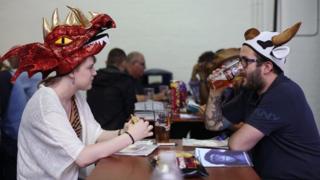 The Campaign for Real Ale (Camra) has held its annual "hat day" at the Great British Beer Festival.
Visitors are asked to wear their "silliest and craziest drinking hat" at the halfway point of the five-day festival.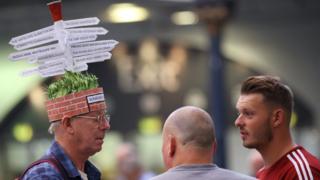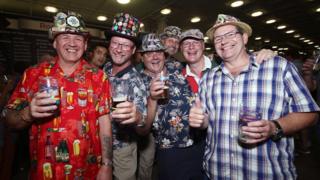 An estimated 50,000 people will have the chance to sample more than 1,000 different beers, ciders, perries, wines and gins throughout the festival.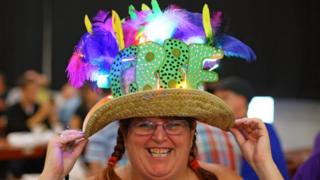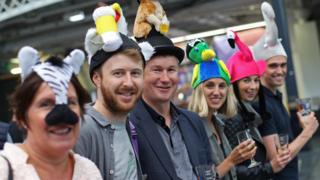 Siren Brewery based in Berkshire won the prestigious Champion Beer of Britain.
Its Broken Dream Breakfast Stout was described as having a "deep and complex blend of chocolate, coffee and a touch of smoke" by the festival's judges.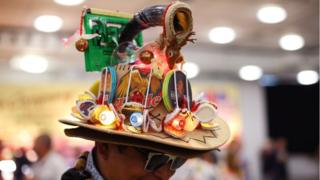 The beer festival - at London's Olympia Exhibition Centre -runs until 11 August.