'Teen' shot outside St James Street railway station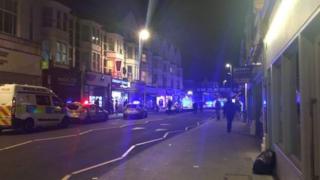 A second person has been shot outside a railway station in north east London in the past two weeks.
The latest victim, thought to be aged 18, was shot near St James Street station in Walthamstow at about 22:00 BST on Tuesday and is recovering in hospital.
On 13 July, a 23-year-old man needed hospital treatment after being shot in the leg.
Officers from the Metropolitan Police are looking at a possible link.
Det Insp Gemma Alger said: "There have been two very similar incidents in a short space of time and we are making inquiries about a possible link between them."
So far no arrests have been made.