Haringey Council row: Authority scraps £2bn housing project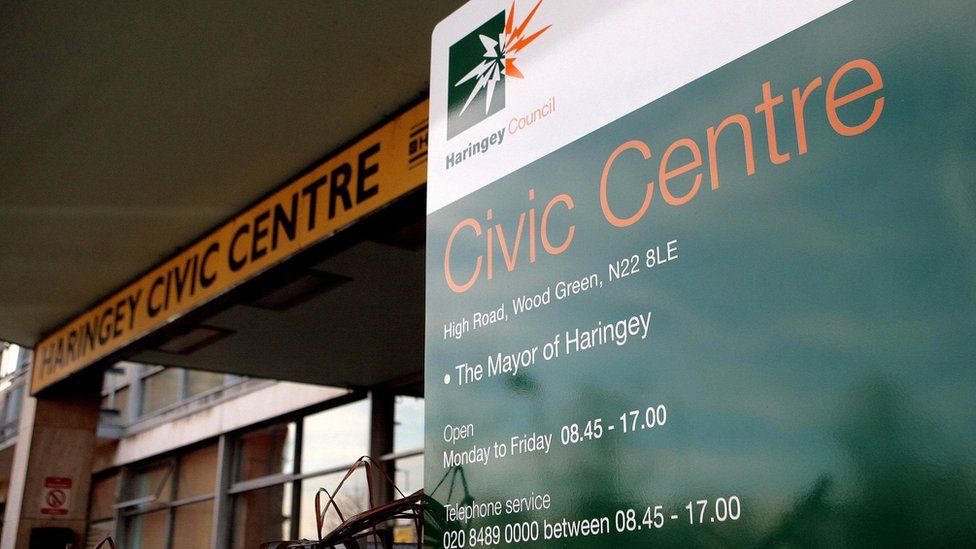 A "Momentum" council which scrapped a major housing scheme has been accused of "throwing away" £20m of investment.
Haringey Council, which changed leadership in May's local elections, decided to ditch a 50/50 public-private partnership to build 6,400 homes.
The new administration says it is opposed to the transfer of public assets "at the scale envisaged" as part of the project.
The council scrapped the scheme at a cost of almost £3m.
Its leader Joseph Ejiofor said the decision had been "informed" and would set a "new direction for the council".
Under previous leader Claire Kober, the authority agreed to go into partnership with Lendlease in 2017 to redevelop Northumberland Park, a large council estate.
So far the council has already spent £2.45m on the project and now owes Lendlease £520,275 in costs for pulling out.
But Nora Mulready, a former Haringey Labour party member who had supported the scheme, said the "level of investment the council has just thrown away is far higher".
She said residents who would have moved into new homes under the plans had been left in the dark by the administration since "Momentum took over the council".
"These people are very good at tearing things down; they're not very good at building something in its place," she added.
A report to the council's cabinet, which voted to scrap the HDV at a meeting on Tuesday, stated Lendlease would have provided a £20m "social investment programme".
Dan Labbad, chief executive of Lendlease Europe, said the company was "extremely disappointed".
He added that Lendlease made "every effort to work with the council to find a way forward" and that "it is the residents of Haringey who will suffer most".
The council said its decision "may have a particular impact" on its ability to deliver housing, but it said it was "intending to establish a wholly-owned company for the purpose of delivering new council-owned homes", according to the report.
Tonight Cabinet decided not to proceed with the HDV. Other decisions included establishing a Fairness Commission and establishing a wholly owned company to provide more affordable homes. Watch: https://t.co/kRM0p1tVzW

— Haringey (@haringeycouncil) July 17, 2018
The independent think-tank Centre for London predicts Haringey will "join the 17 other [London] boroughs which have active, wholly-owned development companies" expected to provide 12,700 homes over the next five years.
In a report it called for councils to build more homes amid a "continuing loss of social housing stock".
Related Internet Links
The BBC is not responsible for the content of external sites.