London grammar school's exclusion policy was illegal, report finds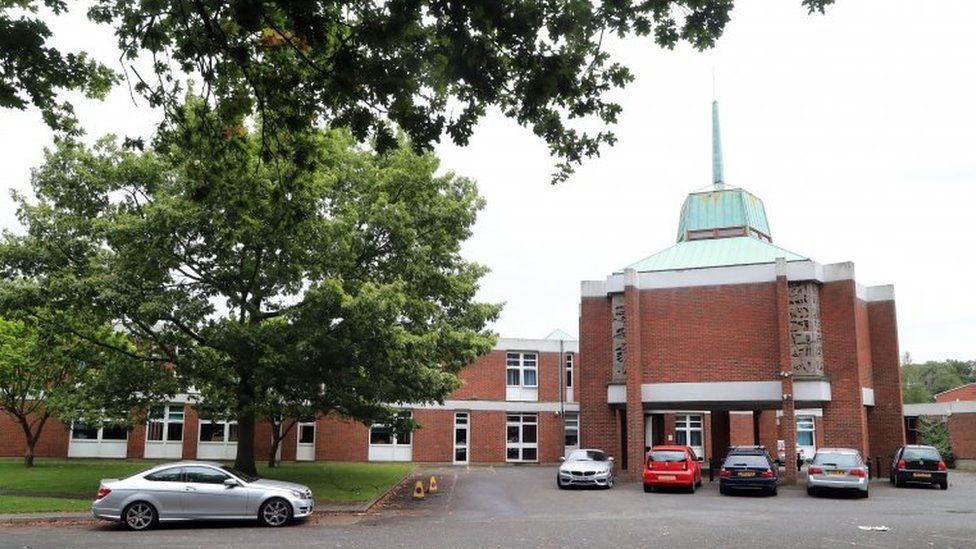 A grammar school that forced out pupils unlikely to achieve high grades in their A-Levels acted illegally, an independent inquiry has found.
The policy at St Olave's school in London from 2010 to 2017 meant pupils were treated as "collateral damage", the Bromley council report said.
Excluding pupils "based on academic ability" breaches the Education Act.
The headmaster who oversaw the policy said he did not know it was illegal. The school fully accepts the findings.
'Distraught pupils crying'
Christine Whatford CBE, who conducted the inquiry, said pupils were threatened with exclusion despite suffering depression, anxiety or trauma.
One member of staff said a student was so fearful of telling his parents about his exclusion "that he might as well kill himself", while others described scenes of "distraught pupils crying in the car park".
But it was his responsibility to know, Ms Whatford wrote, adding government guidance sent to schools stated it was not permitted.
She also said the illegality of it should have been "picked up" by Bromley Council, which said it fully accepts the report it had commissioned.
The Department for Education said it wrote to all secondary schools in September 2017 reminding them that "it is illegal for schools to exclude pupils based on academic ability", which is contrary to regulations set out under the Education Act.
In 2017 the school had asked parents for voluntary monthly contributions from £50 to £60 to help the school survive because it was in "dire straits financially" but it had built up "nearly £2m in unrestricted reserves"
Staff were intimidated by Mr Önaç and the school's culture did not encourage open and honest consultation and discussion
Only two out of 100 existing staff members expressed support for Mr Önaç and of the rest, the majority were "too scared" to contribute to the inquiry until after he had resigned
Every governor "prepared to challenge" Mr Önaç and some of his policies "were removed" by a reconstitution of the school's governing body in 2015
Mr Önaç denied that he had orchestrated the reconstitution to bring this about
Ms Whatford urged the school to apologise to parents and pupils affected by the exclusion policy.
The school said in a statement it has worked with parents, carers, staff and students to make key improvements.
"We know there is still work to be done and so we will continue to work with you, the borough and the Diocese of Rochester as we seek to address any remaining actions."
Ms Whatford also asked the people behind St Olave's Unofficial News, a website "highly critical" of Mr Önaç, to close down the site for it "will remain a symbol of the divisions and tensions".
But a spokesperson for the site said its visitors want it to stay online "as a historical record of how an 'outstanding school' can be failing its staff and students".
Mr Önaç has been contacted for comment.
Related Internet Links
The BBC is not responsible for the content of external sites.