World Cup 2018: Free Hyde Park screening for 30,000 fans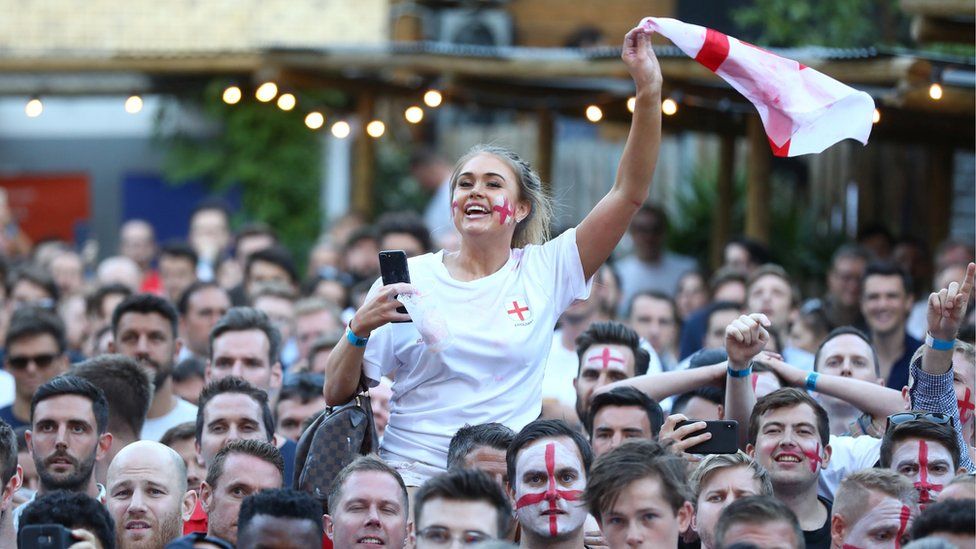 London's Hyde Park will host up to 30,000 football fans to watch England's World Cup semi-final against Croatia.
The British Summer Time (BST) festival being held at the park has postponed planned events to allow the free screening to take place on Wednesday.
It will be the biggest London screening of a football match since Euro 96, according to the organisers.
The event was partially organised by the London Mayor's office, the government, The Royal Parks and the Football Association.
Mayor of London Sadiq Khan said he hoped Londoners of "all ages and backgrounds" would come together to cheer the team on beneath the giant 94m x 11m screen.
The organiser of BST posted a link to the registration site on Twitter, which prompted dozens of replies from fans saying it is either not working, returning a "blank white screen" or freezing eventually.
It later announced that the deadline for registration, which was initially set at midnight on Monday, had been extended to 08:00 on Tuesday.
frozen on registration page. Can you help?

— Ross (@RossGarrod) July 9, 2018
It just has a blank white screen ? is everyone experiencing this problem?

— Leah Barrett (@LeahBarrett96) July 9, 2018
The email confirmation link isn't working. It's just taking you to a broken link!

— Alice Gordge (@alice_gordge) July 9, 2018
Is there any point in still trying? Been sat here for half hour. It'll be British winter time at this rate

— Xena-worrier-Princess (@xenatheworrier) July 9, 2018
Organisers said they were receiving a "high number of applications" but encouraged fans to "keep trying".
"There is huge demand but it is working and people will be able to apply until midnight," a representative for BST's organisers said.
Planned events for Wednesday, which included live music and outdoor cinema screenings, have been rescheduled to allow fans to watch the football.
Matt Hancock, secretary of state for sport, said: "Gareth Southgate and his amazing team have brought people together this summer.
"I'm thrilled people will be able to come from far and wide to watch the game."
After some anti-social behaviour following England's successful quarter finals on Saturday - including an ambulance being damaged in Borough - Mr Khan urged the event to be "family-friendly".
Mr Hancock and Mr Khan also said they were discussing how to support a screening in the capital if England reached the final.
Ticket winners will be notified by 10:00 on Tuesday and must confirm attendance by 13:00.