Seni's law: Commons approve mental health unit reforms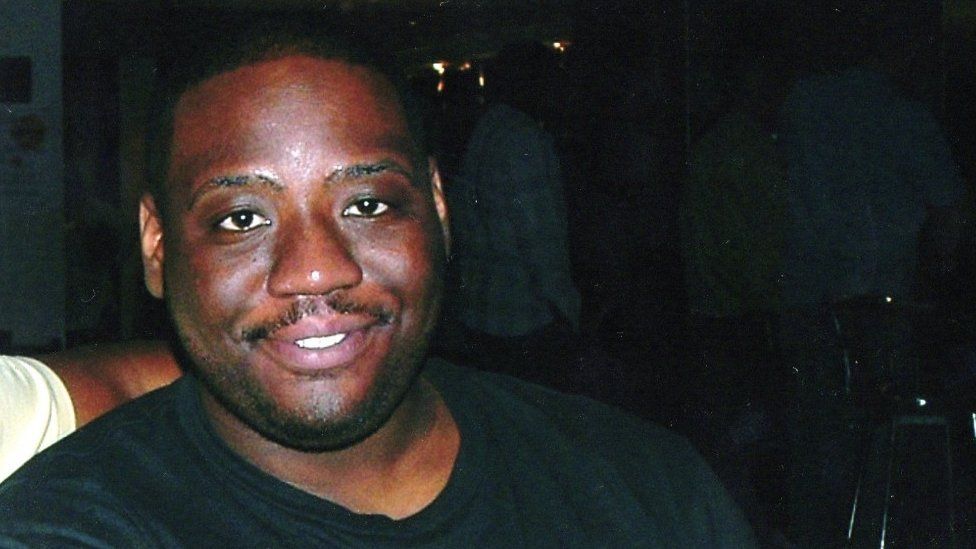 A new law which ensures better monitoring of the use of force against patients in mental health units has been approved by MPs.
"Seni's law" was inspired by Olaseni Lewis who died in 2010 soon after being restrained by 11 police officers in Bethlem Royal Hospital, Beckenham.
Mr Lewis' parents were among those who watched the Bill receive an unopposed third reading in the Commons.
The Mental Health Units (Use of Force) Bill will now go to the Lords.
It will require police officers to wear body cameras while carrying out restraint unless there are legitimate operational reasons for not doing so.
Any non-natural death in a mental health unit will also automatically trigger an independent investigation under the plans.
The bill was drawn up following a campaign for change.
Marcia Rigg, the sister of Sean Rigg who died after being restrained in 2008, was in the public gallery along with Aji and Conrad Lewis.
Labour MP Steve Reed, who brought forward the proposed legislation, praised Mr Lewis' parents for their campaign, calling the Bill a "lasting and proud legacy for Seni".
He said that while the law had been inspired by Mr Lewis, who was 23 when he died, "many, many people... have lost their lives or been injured simply because they were unwell.
"The purpose of this Bill is to make sure this can't happen again."