Gross misconduct hearing for fraud accused Met PC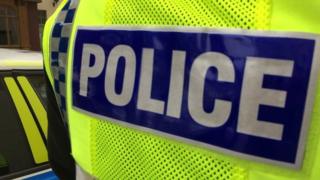 A former vice-chairman of the Police Federation is to face a gross misconduct hearing following an investigation into an alleged fraud.
Will Riches, a Met Police constable, was arrested in 2016 along with two other policemen and a retired officer.
The inquiry focused on the transfer of £1m to a charitable account of which Mr Riches was a trustee.
The Independent Office for Police Conduct (IOPC) has ruled he should face gross misconduct proceedings.
The Crown Prosecution Service had decided in May there was "insufficient evidence" to bring charges against the officer.
However, the police watchdog said he should face proceedings which could lead to his dismissal over "allegations concerning the information the officer gave to the Constables Central Committee, a part of the Police Federation of England and Wales."
The IOPC added that "there is no indication or allegation that the officer personally benefitted financially in any way."
The Met said the officer had been on "restricted duties" since his arrest in March 2016 and "a gross misconduct investigation is currently being carried out by the Directorate of Professional Standards".
The three others who were also arrested have been told they "have no case to answer," the IOPC said.