Adams gang family member jailed over tax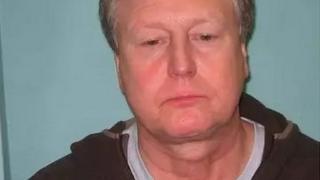 A member of a crime family has been jailed for 38 months for cheating his way out of about £300,000 in tax.
Michael Adams, of Finchley, north London, was accused of hiding hundreds of thousands of pounds from the revenue between 2006 and 2014.
The 53-year-old, who stashed £200,000 in a chest of drawers, pleaded guilty to one count of cheating the public revenue, contrary to common law.
He was a member of the well-known crime family known as the other 'A-team'.
Adams, of Windermere Avenue, spent more than £80,000 on holidays, bedroom and kitchen overhauls and school fees.
Croydon Crown Court heard the 53-year-old stashed more than £200,000 in cash in a chest of drawers at his partner's mother's flat.
Prosecutor Richard Sutton QC said he avoided paying income tax "principally by movement of cash, receipt of monies into his account, or into the account of others."
---
The other 'A-Team'
The Adams family crime syndicate operated in London's underworld throughout the 1980s and 90s
The gang started off in petty crime and went on to armed robbery before diversifying into drug trafficking
At the height of their power, in the late 1980s, they were in charge of most of the cannabis, ecstasy and cocaine coming into the capital
Patrick Adams has convictions dating back to 1968, when he was 12 years old, including being sentenced to seven years for robbery, attempted robbery and having a shotgun in 1976
In 2016 Patrick Adams was jailed for nine years for shooting an associate he suspected of being a "grass"
In 2007 Adams' older brother Terry was jailed for seven years for money-laundering
---
While the prosecution submitted the loss to HM Revenue and Customs could have been more than £560,000, they accepted it was hard to calculate an exact figure.
Judge Nicholas Ainley said: "It seems to me that the loss could not on any reasonable showing be below about £300,000. It may be more."
His family, including his partner and children, blew kisses to him from the public gallery as he was led away by a dock officer after being sentenced on Friday.
Det Ch Supt Mick Gallagher said the conviction marked the end of "a five-year long investigation into an organised criminal network involving several members of the same family."
The original A-team was an American fictional action-adventure television series, popular in the 1980s.