Family accused over 'vulnerable' man's death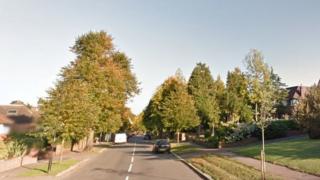 The relatives of a "vulnerable" young man have been accused of killing him at the family's mansion in north London.
Kennedy Ife, 26, allegedly suffered a heart attack after being restrained at the home in Barnet, in August 2016.
His parents and five brothers face have been charged with manslaughter, false imprisonment and causing or allowing the death of a vulnerable adult between 19 and 23 August 2016.
Kennedy's mother and three of his brothers denied the charges.
During a hearing at the Old Bailey, not guilty pleas were entered by his mother Josephine, 55, and brothers Harry, 31, Colin, 25, and Samuel, 28.
His siblings Daniel, 20, and Roy, 32, and father Kenneth, 63, who was said to be a professor working as a consultant and enjoying a high status within the Nigerian foreign ministry, did not enter their pleas.
All family members are on bail.
The case was adjourned until a five-week trial which is due to start on 4 February 2019.