London gangs driven by profiting from drugs, report says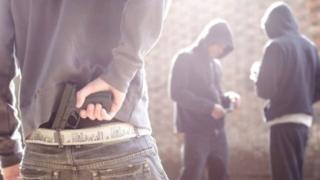 London's gangs are now more concerned with profiting from the illegal drugs trade than engaging in turf wars with rivals, a study has suggested.
The report also found more women and girls are becoming involved in gang activity, while some groups use social media to gather personal details of police officers.
The university study centres on Waltham Forest in north-east London.
It said there were up to 4,500 people in about 250 gangs in the capital.
Since commissioning the From Postcodes to Profit report by London South Bank University, Waltham Forest Council has pledged extra funds to prevent gang activity in the borough.
The report found gangs were following a new "ruthless" money-driven operating model and are "less interested in postcode rivalries unless it is to protect their drug market".
"This new operating model rejects visible signs of gang membership as 'bad for business' because they attract unwanted attention from law enforcement agencies," the report said.
"This more business-oriented ethos has changed the meaning of territory. Instead of an emotional sense of belonging to a postcode that needs to be defended, territory is valued as a marketplace to be protected."
Another key finding was a rise in the involvement of women and girls in gang activities.
The authors said girls were useful for transporting drugs, partly because fewer female police officers meant searches were less likely.
"This involvement comes at a cost as young women and girls are increasingly exposed to violence and sexual exploitation as they fulfil a range of key roles at considerable risk to themselves."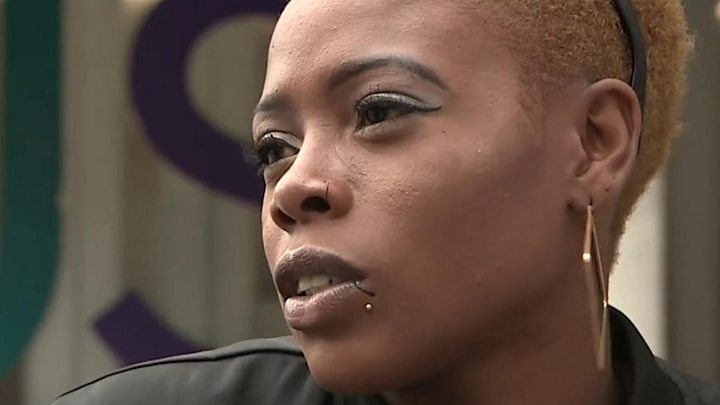 The study also found some gangs collected personal details of police officers from social media to use "as a form of intimidation".
However, others steered clear of promoting their "brand" online to avoid police attention.
One of the "most worrying" aspects of technology use in gangs was that older members could "track and control younger members or girlfriends" through GPS, the study added.
The report also highlighted London's "competitive" drug market which has led to gangs targeting towns outside of the capital - a scheme also known as county lines.
Waltham Forest borough commander Det Ch Supt Richard Tucker said the study revealed "the sophistication" of gangs.
He added: "What cannot be covered in an academic report is the untold misery that this causes on the streets of every city and town in the country."
Waltham Forest Council said it will add £806,000 to its gang prevention programme over the next four years, on top of an existing £2.2m.
Council leader Clare Coghill said: "Every part of London has seen the devastating effect that gangs have.
"The report, coupled with the additional funding we are putting in place, will help us build on our gang prevention programme to help those in gangs escape them and prevent others from a life of crime."