Gangs to be prosecuted like 'terror suspects' over violent videos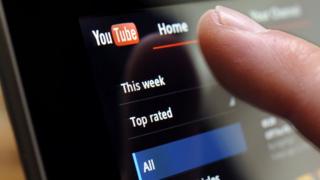 Gangs who use online videos to incite violence will be treated like terror suspects, a senior Met officer has said.
Under new proposals, prosecutions could be brought even if a clip cannot be linked to a specific attack.
Cdr Jim Stokley said the force believes it has identified legislation in the Serious Crime Act it could use.
Under the Terrorism Act police do not need to link a video to an attack to bring a charge.
Metropolitan Police Commissioner Cressida Dick has blamed social media for fuelling a surge in murders in London.
At least 69 murder investigations have been launched by the Met Police this year.
YouTube says it has deleted more than half of the "violent" music videos that the Met Police had asked it to take down.
An online petition by musicians have launched a petition with 5,000 signatures to try to stop YouTube from taking down their videos.
The Met has built up a database of more than 1,400 videos to use as an intelligence tool as the force tries to tackle an increase in killings and other violent crimes.
"There are no current cases in which we have tried this approach and our ability to use the legislation in this way will be dependent on the interpretation of the court," Cdr Stokley said.
"As shown by the innovative use of the Modern Slavery Act to prosecute 'county lines' drug dealers, the Met is committed to exploring all possible legislative options to target those responsible for offences linked to violent crime.
"We have been in consultation with the Crown Prosecution Service and the Home Office around the use of current criminal legislation, particularly under the Serious Crime Act, that could be used to prosecute people who post social media videos that incite violence. "