Tower Hamlets renters complain of months of 'gross' water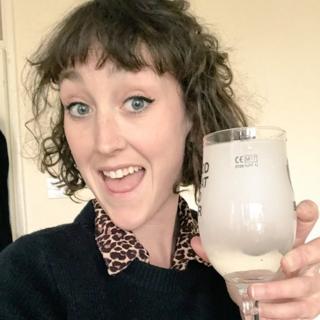 Renters in east London say they have not been able to take proper showers for months because their water supply "splutters" and is brown and cloudy.
Shona Bland said the "gross" water supply in her block of flats in Pollard Row, Bethnal Green, has been inconsistent since Boxing Day.
She claimed Tower Hamlets Community Housing (THCH), which maintains the building, has done nothing to fix it.
THCH admitted there were some unresolved "issues".
'Trickle'
Ms Bland, 32, told the Local Democracy Reporting Service: "Our water went off on Boxing Day and has not been the same since.
"It splutters out of the tap, sometimes it's brown, sometimes it doesn't work at all. It's gross.
"I haven't had a proper shower for months. It's either a tiny trickle of water that comes out of the tap or it's huge bursts of water that make the shower head fly off and then soak the bathroom."
Thames Water confirmed the first complaints it had about taps not working in the block were on Christmas Day last year, but said it was an "internal pump issue".
Ms Bland privately rents the property with her two flatmates.
Christopher Price, from estate agents Portico, said THCH - which has overall responsibility for building maintenance - has been contacted "numerous" times about the problem.
Ms Bland said other neighbours have also complained.
Sometimes they have to resort to buying bottled water, she added.
Pam Bhamra, director of operations at THCH, said specialists tested the drinking water in April and "confirmed it is of appropriate quality".
However, she apologised for the intermittent flow rates in water pressure for some properties.
Work to replace a tank and pump feeding the water supply in the block should start in July, she said.