Mayor Sadiq Khan launches plan for 10,000 new London council homes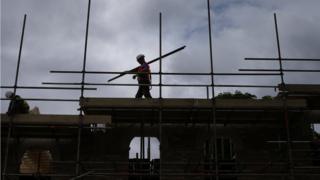 A new scheme to build 10,000 new council homes in London by 2022 has been launched by the Mayor of London.
Councils will be able to bid for a share of the £1.67bn secured from the government for affordable housing.
It is the "first ever" City Hall programme dedicated solely to council housing, Sadiq Khan said.
Conservative spokesman Andrew Boff welcomed the scheme but hoped "councils will get a better record of success when building homes than Sadiq Khan".
Mr Boff said the mayor has "a terrible record of house building so far, and well behind in building the 90,000 homes that the government had provided funding for previously".
"I look forward to the mayor bringing forward plans to use the remainder of the Government's money and have more homes for Londoners," he added.
Under the "Building Council Homes for Londoners" scheme homes will be built to London Affordable Rent benchmarks, between £150-£194 a week.
Councils will also be able to keep their Right to Buy receipts to help build new homes to replace those sold in the local area.
Waltham Forest has secured £26m from the programme to build 525 new council homes.
Newham and Lewisham have each committed to start building 1,000 new council homes by 2022 under the new scheme.
Mr Khan said the government "has turned its back on local authorities, severely hampering their ambition to build by cutting funding and imposing arbitrary restrictions on borrowing".
"Council homes for social rent bind our city together, and they have been built thanks to the ambition of London's councils," he added.
"I grew up on a council estate and I know first-hand the vital role social housing plays in London."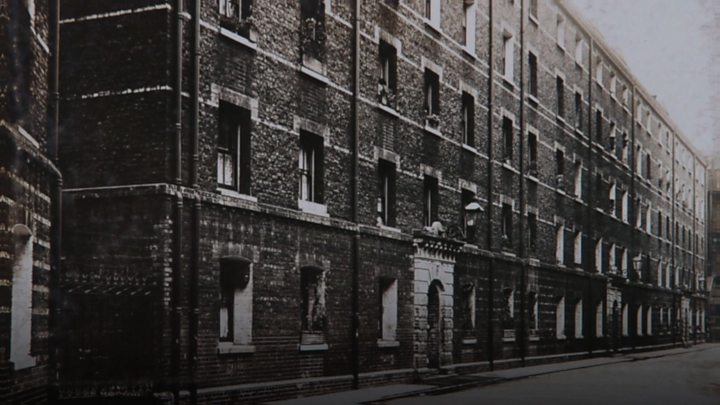 Councils in the capital built 4,400 social rented homes over the last seven years, including 340 that were completed last year - less than 2% of London's homes.
Work began on 12,500 "affordable" properties in 2017-18.
Mr Khan said London needed "more than 50,000 new homes a year" in his manifesto. He has since promised to build 116,000 affordable homes by 2022.
The chair of the London Assembly Housing Committee said the scheme needs to be "more ambitious" to build the number of homes "that Londoners needs".
Sian Berry added: "The Mayor's announcement today, which aims to kick-start the building of more council homes, is a step in the right direction to help solve London's housing crisis."
Council help for housing
Social rent is set according to earnings in the area, but they are typically between 50-60% of market rents.
Affordable rent was introduced by the coalition government. Rents can be up to 80% of market rent, although many associations have been charging lower than this.
London Affordable Rent was introduced by Sadiq Khan, which is lower than affordable rent but higher than most typical social rents. For 2017-18 this is £152.73 for a two bedroom property.
London Living Rent was introduced by Sadiq Khan, with rents set at one third of average local earnings.