Injunctions imposed over Chelsea stadium trespassers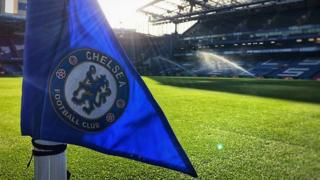 Chelsea have been granted legal action to prevent urban explorers from breaking into their ground.
A High Court judge imposed injunctions after videos were posted online showing people inside Stamford Bridge stadium.
A Chelsea lawyer told the judge the men broke into the ground by scaling a spiked metal gate and one had hung from a flagpole attached to the roof.
The orders, which were imposed for five years, also ban urban explorers from entering the club's training ground.
An interim order had been imposed by a separate judge in December.
Chelsea lawyer Toby Watkin told the court there had been a number of trespassing incidents at Stamford Bridge at the end of last year and one man had outlined plans to ride a BMX bike around the stadium roof.
Judge Penelope Reed imposed injunctions against one named man plus "persons unknown", and accepted undertakings from five named men.
She said the break-ins appeared to part of a trend where urban explorers gained access to notable buildings and posted video of their activities on the internet.
Manchester City took out a similar injunction in October after seven freeclimbers broke into the Etihad stadium.