Sophie Lionnet: Murder accused denies enslaving victim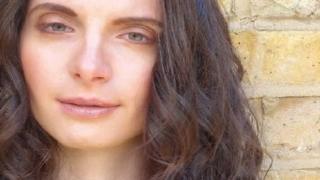 The woman accused of murdering her French nanny said she was not her slave and lived "like a princess".
Sabrina Kouider and her partner Ouissem Medouni are accused of torturing and killing Sophie Lionnet last September.
The pair have blamed one another for Ms Lionnet's death.
Ms Kouider, 35 and Mr Medouni, 40, admit burning Ms Lionnet's body in the garden of their home in Wimbledon, but deny murder.
Ms Kouider previously admitted being violent towards Ms Lionnet.
The defendant told jurors "I did not imprison Sophie, OK?" and insisted the nanny could have gone home to Paris at any time up until her death.
She said she paid her £50 a week, but the prosecution said she did not pay the 21-year-old, who did not have enough money to buy a ticket home.
Prosecutor Richard Horwell QC challenged Ms Kouider's insistence that Ms Lionnet could have gone home.
In a recorded phone call last August, Ms Lionnet's mother Catherine Devallonne pleaded for her daughter to return to France.
However, Ms Kouider blocked the move and said she wanted to "keep Sophie" until she had told her where she had been with Boyzone founder Mark Walton, the court heard.
Mr Horwell said: "Do you know what is so tragic about this conversation? It is the very last conversation she had with her daughter."
Jurors were previously told that the defendants became convinced Ms Lionnet was in league with Mr Walton, and conspired with him to drug and molest the family.
The trial continues.