Romford police shooting: Man shot dead 'had air rifle'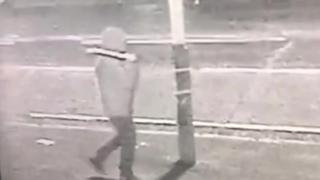 A man shot dead by police at a petrol station had called them saying he had taken an overdose and had a modified air rifle, the police watchdog said.
Richard Cottier, 41, was said to be making threats in the Collier Row area of Romford, east London, when armed officers arrived, the Independent Office for Police Conduct (IOPC) said.
He was shot at an Esso station by officers early on Monday, 9 April.
Mr Cottier died after two shots were fired, post-mortem tests found.
The IOPC, which is investigating the death, said it was speaking to witnesses and had CCTV pictures and body camera footage from Metropolitan Police officers.
IOPC regional director Jonathan Green said: "We are at the very start of piecing together what happened to Mr Cottier and my thoughts are with his family and friends and all those affected by his death."
He said it appeared officers responded when Mr Cottier called the police in the early hours saying he had taken an overdose and claiming he had a firearm.
A member of the public also called, reporting there was a man with a firearm in the area.
A post-mortem examination found he died of gunshot injuries. A ballistics expert confirmed the weapon he had been carrying was a modified air rifle, the IOPC said.