London violence: How can we solve it at a local level?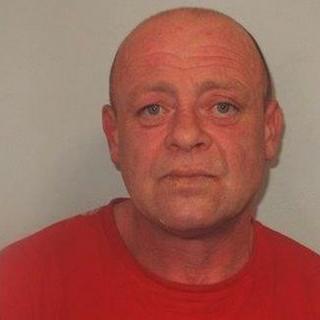 Desmond O'Beirne was on a night out when he was attacked by "two cowards" in Trafalgar Square.
Floored by a "brutal" punch, the "larger than life" 51-year-old was left in a vegetative state and died from his injuries six months later.
His sister, Vivienne Folan, is "devastated", not least because she thinks the witness appeal was eclipsed by the London Bridge attack, which happened less than 24 hours later.
Desmond's murder was one of almost 13,000 reported violent crimes in the central London borough of Westminster in 2017 - and his killers have still not been caught.
It's the most violent borough in London based on Met Police data of recorded offences such as assault, robbery, and drug crimes.
This is partly down to the high number of tourists and drinking venues in the area - but there's no denying that gang activity also plays a part.
Much of the capital's budget to prevent violent crime comes from City Hall and the Home Office, but councils have some power too.
The multi-agency Integrated Gangs Unit was set up in 2011 in a bid to help Westminster's young people stay "safe, alive and out of prison".
But the fatal shooting of Amir Ellouzi, 24, in the area in February shows the borough has still been affected by the recent spate of stabbings and shootings across the capital.
BBC News spoke to four people running for wards in Westminster in next week's local council elections to hear their ideas on how to tackle violence in London.
'As a kid in Chicago I saw how things go wrong'
Seeing Chicago's ghettos as a child growing up a few miles away gave Patrick Ryan, 42, the motivation to tackle violent crime.
"If you want to see a place that hasn't dealt with it [violent crime] yet, it's definitely Chicago," he said.
"They've ended up with these horrible ghettos that are just absolutely racked with crime."
Mr Ryan, who hopes to represent the Liberal Democrats in Bayswater ward, moved to London 15 years ago and "absolutely fell in love with the place".
But now he fears the city is "going the wrong way".
He said London should focus on prevention and approach knife crime "in a holistic manner", the way Glasgow has.
"It's not just about locking up violent offenders and throwing away the key," Mr Ryan added.
"It's about understanding the underlying causes, identifying people who are at risk, reaching out to them early, before they commit a crime, and demonstrating to them that there are alternatives.
"That needs a community-wide approach."
I grew up in "Crack City"
Rita Begum is frustrated with the 'yo-yo' effect she's seen in north-west London.
The Labour candidate for Maida Vale ward grew up on the Mozart Estate - which was dubbed "Crack City" for its notorious levels of gang-related crime.
Ms Begum said the area enjoyed an injection of cash from governments at the turn of the millennium but in recent years the flow of money to youth projects has ebbed.
She thinks this is partly why violent crime in the area is on the up again.
Met Police figures show crime in Maida Vale was up 2% in the year to July 2017, compared with a 13% increase across the whole borough.
"Everything is getting worse day by day," the 41-year-old said.
"Being a mum of young children in university and primary school, I know what day-to-day people face, and how it's affecting their lives.
"Seeing what's happening around me, looking at people who are struggling, I get motivated to do more things to make it a better place - a safer place."
Ms Begum said Westminster Council should spend money on employing community wardens, as well as creating spaces for young people to socialise to give them "a better quality of life".
'Youth centres are key'
Green Party candidate Zack Polanski works as a counsellor for young people - but he wants to become their local councillor too.
He said reduced funding to borough councils does not have to mean teenagers lose out on services, because even the cheapest activity schemes stop them from "roaming the streets with nothing to do".
"It's about making sure that young people are occupied and that they've got - as with anyone - an investment in society," he said.
His party is worried by the reported £39m that has been cut from council youth services over the last seven years.
The 35-year-old, running for Marylebone High Street ward, also said tensions between rich and poor contribute to violent crime.
"In London, but particularly in Westminster, you have some very wealthy people living next to people who really have no money at all, and are living in poverty.
"Anytime you have that situation, any tensions that might be there can be escalated.
"And I think an example of that is stop and search - which Sadiq Khan would argue has its use - but actually a lot of the evidence points to [it increasing] tensions between minority communities and the police."
'Social media has changed the game'
Westminster's current councillor overseeing an anti-gang group said "Whatsapp and Snapchat" are making crime harder to tackle.
Richard Holloway said social media has ended "postcode wars", yet allowed violence to percolate through the city.
The 33-year-old is hoping his experience as part of Westminster's multi-agency Integrated Gangs Unit will help him be re-elected as a Conservative Party councillor for Bayswater.
"We're seeing gang members pop up in other cities [and] in outer boroughs of London," Mr Holloway said.
"These gangs were previously confined to local contacts - whoever had their mobile number.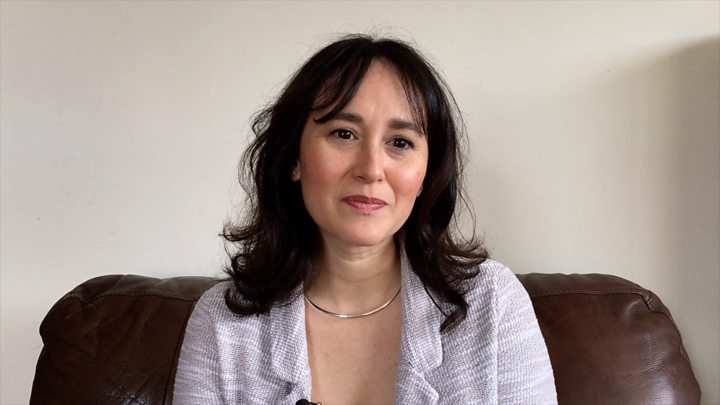 "It's now a much wider network, linked to a change in business practices in the drug trade."
He said this makes gang-related crime Sadiq Khan's remit rather than being something borough councils can tackle on their own.
"They could tackle what previously was gang violence localised to their borough," he said. "That's not what it is now."
Click here for a full list of the councillors standing for Westminster's 60 seats on 3 May.