Met Police chief Cressida Dick: 'Murders becoming harder to solve'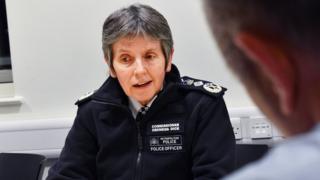 The commissioner of the Met Police has warned that it is becoming increasingly hard to solve murders.
Last year 72% of homicides in London were detected, compared with about 90% in previous years.
Cressida Dick said detectives were operating in a "very challenging" environment and were met with a "wall of silence" in some cases.
She also said police found it difficult to prove who was responsible for a murder in a gang attack.
Ms Dick said this was partly because these cases usually had "less intelligence and co-operation" and suspects "very frequently" claimed they had acted in self-defence.
Speaking to reporters about the upsurge in violence in the capital, where 56 homicide inquiries have been launched this year, Ms Dick said she still regarded a detection rate of over 70% as "strong" but would like it to be higher.
"A lot of these cases are not classic whodunnits, more often than not we have a good idea of who was involved," she added.
"Proving which one of those people did that is hard. Very often nobody wants to tell us anything."
Ms Dick revealed that the Met Police would continue to conduct more Section 60 stop and searches - where officers don't need reasonable grounds to search people in a designated area - after figures released to BBC Radio 5 live revealed that they had more than trebled to 1,571 in the 12 months to the end of March.
She said stop and search can have a "massive impact" if used in the right areas, at the right time and in the right way.
But she said the research on whether stop and search was linked to rising crime or not was "conflicting" and it was "really very hard" to determine.
Earlier this week the Home Office Strategy on Serious Violence ruled out any link.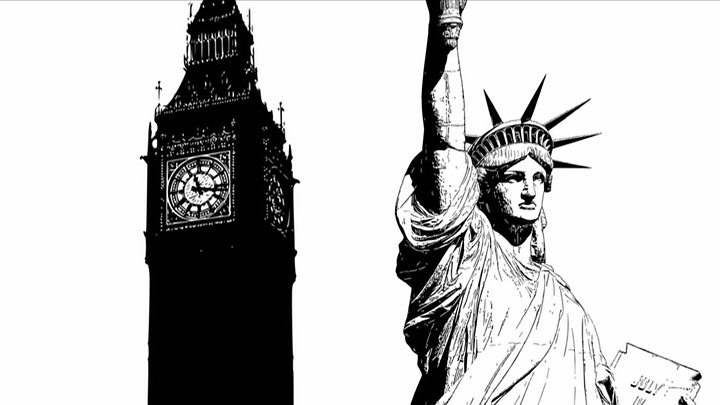 Ms Dick said people who felt they were being unfairly targeted by police conducting stop and searches should take their concerns up with the force, pointing out that complaints had dropped considerably since officers began filming their encounters on the street with body-worn cameras.
"I think it's very rare," she said, claiming that the days of "random operations, putting tons of officers in" were over.
Asked about events in Hither Green, where a row has broken out about floral tributes to a suspected burglar who was killed by a homeowner, the commissioner said it was "just not helpful" for her to comment on a case where "feelings are running very high".
On the Salisbury nerve agent attack, Ms Dick said detectives would do everything to establish the facts and "if at all possible" bring those responsible to justice.