Walthamstow shooting death victim identified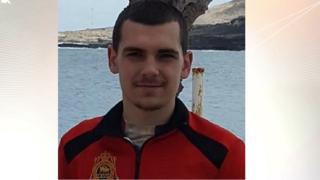 A man shot dead in a car in north-east London has been named by police.
Joseph Williams-Torres, 20, died on his way to hospital about an hour after he was shot as he sat in a stationary car in Essex Close, Walthamstow.
He was fatally injured at about 21:30 GMT on 14 March after the car was approached by a number of people.
A 15-year-old boy has been charged with Mr Williams-Torres' murder. A man, 17, has been arrested, and police are looking for a third suspect.
In a statement Mr Williams-Torres' parents said: "Joseph was very much loved by his family and friends. He will be missed by all."