Bethnal Green Tube disaster's 75th anniversary marked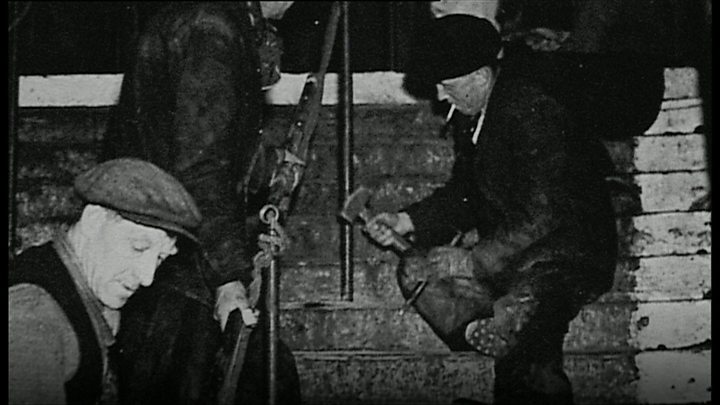 Survivors of the UK's worst civilian disaster of World War Two have attended a 75th anniversary memorial service.
A crush during an air raid at the Bethnal Green Tube Station entrance claimed 173 lives in 1943.
Survivors were joined by victims' relatives and Pearly Kings and Queens at the service at St John on Bethnal Green Church.
Derek Spicer, whose brother and sister were killed in the crush, called the service a "wonderful way to remember".
Photos of victims will be projected on to the Stairway to Heaven Memorial in Bethnal Green, dedicated to the tragedy, until 9 March.
Crowds were rushing into the underground when one woman tripped, causing the others to fall in the pitch black.
It was estimated about 300 people were wedged in the stairwell, which measured about 4.5m by 3.4m (15 ft by 11 ft).
Twenty-seven men, 84 women and 62 children were killed.
No bombs were actually dropped in the East End that night but the government kept the tragedy secret to avoid it being used as propaganda by enemy forces.
Sandra Scotting, secretary of the Stairway to Heaven Memorial Trust, said: "It will be very emotional but at the same time satisfying to be able to commemorate the 75th anniversary of the disaster."