Ultra Low Emission Streets: The start of something big?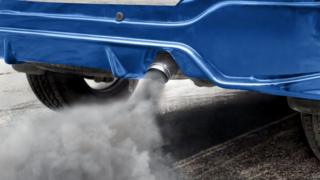 It didn't get a huge fanfare but is Hackney Council's "Ultra Low Emission Streets" the start of something bigger?
If it is approved, all polluting vehicles will be banned from nine streets around Old Street in the peak commuter periods - 07:00 - 10:00 and 16:00 - 19:00 Monday to Friday.
It will be policed using Automatic Number Plate Recognition (APNR) cameras and if drivers break the rules they will get a hefty fine of £130.
It means only electric and hydrogen vehicles and some of the cleanest, least polluting hybrid vehicles (strictly speaking vehicles that emit less than 75g/km CO2) will be allowed into the streets.
Go electric
Businesses and residents are exempt.
It feels like a step-change from the mayor's T-charge where you have to pay a £12 charge to drive a polluting vehicle in central London.
On these streets, if your vehicle is polluting you are not allowed in. Unless you live there.
Hackney Council told me it is trying to encourage the big delivery companies to go electric and it wants more of these zones.
As we know when it comes to motoring policies, ideas trialled in central London often spread.
It would be no surprise if we saw more of these ultra low emission streets in the capital.
Motoring organisations like the AA say it's unfair and is punishing diesel drivers who bought their cars in good faith.
The consultation ends on 14 February and the scheme could be operational in March 2018.