Student Liam Allan to sue after rape trial collapse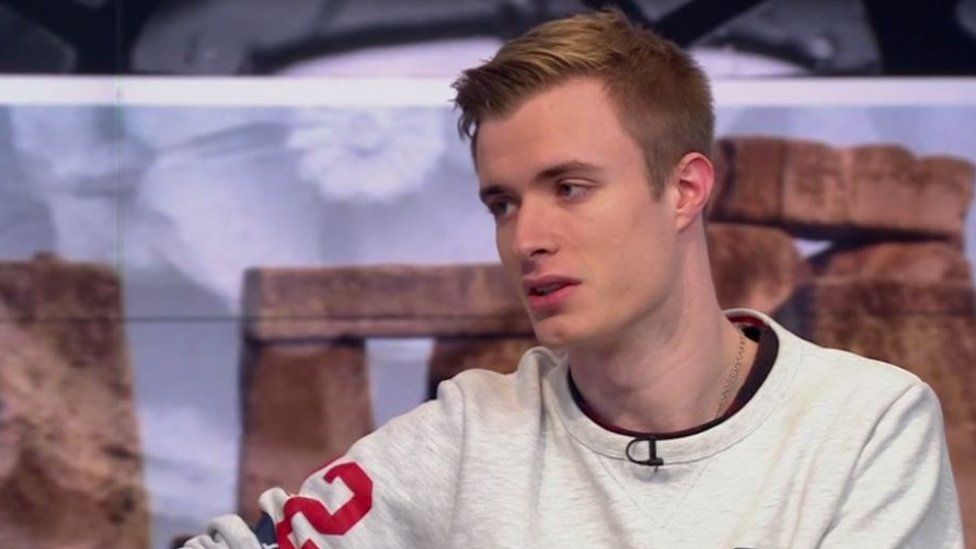 A man wrongly accused of rape says he will sue the Metropolitan Police over its failure to disclose vital evidence that led to the collapse of the trial.
Liam Allan was charged with 12 counts of rape and sexual assault but his trial collapsed after police were ordered to hand over phone records.
The 22-year-old student said he was "disappointed" he had not yet received an apology.
The Met Police said it was "urgently reviewing the investigation".
The case against Mr Allan at Croydon Crown Court was dropped after three days when the evidence on a computer disk containing 40,000 messages revealed the alleged victim pestered him for "casual sex".
Talking to the Victoria Derbyshire programme, Mr Allan said: "University is meant to be the best years of your life and the last two years have been spent worrying and not concentrating on anything.
"It has completely ripped apart my normal personal life."
He added he had not yet received any contact or an apology from the Met and found that "disappointing".
"I feel relief on one side, that the case is over, but now there's the stress of getting compensation and the process of suing - so it's not over completely", he said.
Mr Allan faced a possible jail term of 12 years and being put on the sex offenders register for life had he been found guilty.
He said he felt "pure fear" when he learned he had been accused of rape but would never be able to understand why the accusations were made.
It is understood police had looked at thousands of phone messages when reviewing evidence in the case, but had failed to disclose to the prosecution and defence teams messages between the complainant and her friends which cast doubt on the allegations against Mr Allan.
A Met spokesman said the force was "urgently reviewing this investigation and will be working with the Crown Prosecution Service to understand exactly what has happened in this case.
"The Met understands the concerns that have been raised as a result of this case being dismissed from court and the ongoing review will seek to address those," he said.
A spokesman for the CPS said: "In November 2017, the police provided more material in the case of Liam Allan. Upon a review of that material, it was decided that there was no longer a realistic prospect of conviction.
"We will now be conducting a management review together with the Metropolitan Police to examine the way in which this case was handled."
Related Internet Links
The BBC is not responsible for the content of external sites.